Yes, most people have already written their Top 10 movie lists for 2014. We're saving ours for the last week of the year, but while we wait for this full, rich, and weird movie year to end, we're going to start looking back at certain highlights. Today, it's our favorite forgotten performances. Tomorrow: the year's worst films.
Grierson
Chadwick Boseman in Get on Up
Heading into the summer, Oscar prognosticators were sure they'd found a definite Best Actor nominee here. After all, Get on Up director Tate Taylor's last film, 2011's The Help, was nominated for Best Picture and won a Best Supporting Actress Oscar for Octavia Spencer. Plus, a biopic about James Brown would certainly be high-profile, and the trailers suggested that star Chadwick Boseman (who previously played Jackie Robinson in 42) would embody the Godfather of Soul's spirit.
Now, four months after its release, this movie is all but forgotten. Critics gave it decent reviews, but it tanked at the box office, its Academy Award chances dead and buried as a result. And while the film as a whole is ambitious (albeit incredibly inconsistent), Boseman's performance is its clear standout.
In 2014, there were plenty of fine turns from actors playing artists—André Benjamin in Jimi: All Is by My Side, Timothy Spall in Mr. Turner—but Boseman's may be the most impressive due to the sheer energy his role required. It's not just that Brown is such a dynamic figure whose legendary showmanship is readily available through YouTube clips—it's also that he's so widely parodied that it's almost impossible to come up with a "take" on Soul Brother No. 1 that hasn't been seen before.
G/O Media may get a commission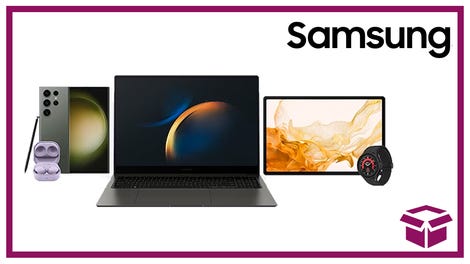 24 hour deals
Discover Samsung - Daily Deal
Well, however Boseman got to his portrayal of Brown, it's wonderful. I can't think of the last biopic in which its subject actively seemed too mighty for his own movie to contain him. (Maybe Jim Carrey in Man on the Moon?) Boseman struts through Get on Up, squawking and sauntering as if he owns the place. It's the damnedest thing: The James Brown we see up on the screen seems to know that we're watching him, and he's soaking in every second of attention, charming us and taunting us and reminding us that he's super bad.
Just as Taylor's film tries to upend biopic conventions by jumbling Brown's story into a jigsaw of different time periods, Boseman plays the singer as the impatient, unpredictable star of the show, talking directly to the audience every once in a while, as if he wants to make sure that we get his perspective—not just Taylor's. This could feel like a gimmick, but Boseman makes it incredibly funny and charming. Plus, it fits Brown, who early on decided he wanted complete control over his career and was confident enough to believe that he knew best about everything.
What I love best about this performance is how it's not a waxworks. Especially onstage, Brown was absolutely explosive, and Boseman fully articulates the sweaty sensuality of "It's a Man's Man's Man's World" and the locomotive carnality of "Get Up (I Feel Like Being a) Sex Machine." The actor understands not just the words, but also the music—how Brown's songs embodied a feeling that often was best articulated through grunts and gestures and unstoppable movement. Funnier and cockier than any man alive, his Brown is all whirling hormones, drive, and talent. You laugh because it's such an electric performance—and you're never quite sure if it's Brown who's having a ball, or Boseman. Maybe it's both.
Leitch
Michael Fassbender, Frank
Frank is not a particularly great movie. Inspired by a British comedian from the 1980s who wore a giant papier-mâché head onstage, it tells the story of Frank, the mentally unbalanced lead singer of an experimental rock band who insists on wearing, well, you know. This is a film that takes Michael Fassbender, one of our greatest (and most handsome) actors, and asks him to wear a massive round mask for almost the entire running time.
Most of the film doesn't work, if just because it can't find any other interesting characters. Domhnall Gleeson plays a young keyboardist who attempts to turn the band into some sort of viral sensation, but he exists mostly for the film to throw in some half-baked, passing polemics about online culture and the nature of fandom. Meanwhile, Maggie Gyllenhaal, a wonderful actress, overacts wildly trying to come up with something to hang onto in a thin, loud role as a crazy Theramin player. (This is the sort of movie that insists on having a crazy Theramin player.) The movie is sort of amateurishly written and staged, with no clear through-line and an ambling nature that inspires more impatience than whimsy.
But Fassbender is so good the whole thing still pays off. Obviously, you don't see his face until the end of the film, but Fassbender is so good that you won't need to: He somehow conveys all of Frank's pain and mental illness without any of the usual actorly tricks. He's gangly and loose on his feet, but he walks and performs with a hesitance that betrays him: It's the gait and countenance of the truly troubled. And yet the charm is still there. Even while you sense the band is not actually very good, you find yourself thinking you'd follow Frank into hell, regardless.
The film's one great point is that all that "tortured angst" from our artists that we take as a sign of integrity is, whether we admire it or not, still actually deep mental anguish: We love it when people suffer for their art, but the sufferer, he's simply suffering. Thus, when the film ends, and we see Frank with his mask off for the first time, Fassbender connects the character we saw before and the broken man we see now in a way that hits hard. This is a quirky clunker of a movie that happens to have a fully realized, master-class performance at its core.
---
Grierson & Leitch is a regular column about the movies. Follow us on Twitter.
The Concourse is Deadspin's home for culture/food/whatever coverage. We're on Twitter, too.