This post was originally published on The Classical, one day before the 49ers and Ravens advanced to the Super Bowl.
You drawl the name or you don't say it at all. It is not Har-bow. It is: Har-baw. Or even: Har-bawl, which is more or less how Mike Ditka used to scream it when cursing at young Jim Harbaugh, No. 4, Captain Comeback, who punched Jim Kelly in his loser mouth, and who led a group of men to the edges of our galaxy this weekend simply by removing the Sharpie from the lanyard around his neck. Read Neptune against the Milky Way, Kaep, and just run through the hole, brother.
I first saw Jim Harbaugh in a grocery store in Evansville, Indiana, where I was raised, arm half-cocked, staring into the middle-distance of some 1991 defense, on a black-and-blue football card. H-A-R-B-A-U-G-H. The guy played for the Bears. I asked my father, lugging Busch Lite and laundry detergent, if this man was really a Harbaugh like us, a member of the same tribe, with our beakish noses and propensity for crying. He nodded a solemn affirmative and explained that there were those—like this football star's own coach, the beaver Ditka—who did not know the mettle that lay helixed in our DNA.
While I was in grade school, Jim Harbaugh ruled the RCA dome with his fourth-quarter comebacks, acting a little distracted and put-upon. In other words: likeable so long as you shared the guy's last name. He praised Jesus Christ first and foremost in his post-game interviews, and went home to answer mail. By the time I wrote to Jim, I knew that his father Jack was the legendary coach of Western Kentucky's football team, and assumed they were just the beginning. I imagined a great number of athletic Harbaughs spread across the United States, stippling the countryside like packs of Sycamores and anti-abortion billboards. I had a responsibility to uphold, obviously. I planned to follow in their cleat-steps. My dad was a theater director, co-opted by sinister forces after playing fullback in high school, but I digress. The contents of our correspondence is lost to memory, save for a disappointing line that Jim answered in return: "Dear Barry, I don't think we're second cousins…"
So "distant cousins" was my answer whenever someone asked if we were related. The frequency of that question increased tenfold during high school, when my twin brother Russell Harbaugh (who would lead Wabash College to an undefeated 2005 season, and earn DIII All-American honors) started tossing spirals of his own. That I have kept back Russell's existence mirrors my ignorance of Jim's brother John toiling on the sidelines of the University of Cincinnati, coaching special teams, while his younger bro brought the Horseshoe within a Hail Mary of the Super Bowl.
G/O Media may get a commission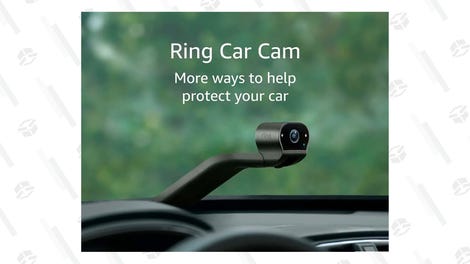 When I learned, years later, that another Harbaugh had worked in the shadows of the film room for decades, my life seemed suddenly part of a larger cosmic pattern—the push and pull of fraternal competition. I imagined that Jim and John had waged the same wars as Russell and I had fought at home. That their mother, like ours, had shrieked "TAKE IT OUTSIDE." Did John once knock Jim off his bike and break his collarbone? Did Jim reciprocate by throwing a TV remote control that hit John square in the temple, even with his shoulder still in a sling? Did John thereafter require 13 stitches and one hell of an apology?
More stories from The Classical
• Zombieland
• Sex, Lies and Honey Nut Cheerios: A Conversation With Incarcerated Bob
• Japanese Wrestling Will Not Break Your Brain
• The Long Saunter, or I Was A Champion Youth Racewalker
I doubt seriously that Jim's petty squabbles with Pete Carroll or Jim Schwartz ever approached the magnitude of his rivalry with his big brother. Carroll's USC dominance was twice diminished by Jim's good Luck and meticulous game-planning, resulting in the single biggest upset in college football history, a 2009 victory crowned by a gratuitous two-point try and the besotted Carroll wondering after the clock had emptied, "What's your deal?" Schwartz, for his part, was displeased when Jim, having joined his brother's ranks in the NFL, followed a Niners win over his Lions with a slap of the hand instead of a shake. What's the deal? Perhaps a family of football coaches keeps their own score, and the podium enemies are mere foils for the intra-Harbaugh race to perfection: The young offensive genius against the old defensive bulwark, seasoned by a career put together without aid of a fan-base and little children's missives. Please God, deliver me unto that Super Bowl. Harbaugh vs. Harbaugh.
Not all of us are destined to be football coaches. Two Thanksgivings past my brother and I gathered to watch the Ravens, coached by the severe John, who had by that point been coaching professionally for the whole of my 28 years, battle the Niners, led by the ecstatic Jim. We watched as a filmmaker and book editor, respectively: coaches of a distant sort, competing over the simple satisfaction of a job done well and good, like a Harbaugh should and does. Jim was asked this week to sum up his differences with his brother. He said nothing more than "I'm half the coach he is." Of course he would. If anyone asks, I will say that Russell is twice the artist that I am, and that his Sundance-anointed short is the single greatest American movie of our generation, before trying privately to do him one better. There is always my John to his Jim.
Come Monday, when the banks are closed, and the country remembers the best and worst of our human proclivities, we Harbaughs will bow our heads, we will close our eyes and feel the cold breath of our ancestors on our necks. H-A-R-B-A-U-G-H: the Pennsylvania Harbaughs and the California Harbaughs and the Harbaughs in Kansas and Wyoming, Florida and Washington and Indiana, and in the Maryland river valley that bears our name. Should our clan fall short of the apex of American sports and wretched excess that is the Super Bowl, conjuring up last year's Onion headline "Pathetic Harbaugh Family Unable to Get Even One Son to Coach In Super Bowl," we will be left to salve ourselves on a day off from work. But if all goes well, we will read on that morning the first glorious lines of Super Bowl coverage detailing the seemingly inevitable clash of the brothers Harbaugh. The whole world will know finally of our inimitable family spirit. Let me put this to rest at once—I'm looking at you Mike Ditka, you Jim Schwartz, and you Pete Carroll; at you Mike Smith, of the quotidian Smiths, and you Bill Belichick, who came from nothing and nowhere: Our best rivalries are amongst ourselves.
Barry Harbaugh is an editor at Harper, and tweets @BarryHarbaugh.
The Classical is an independent sports website. We make no attempt to be comprehensive, or even to offer a reliable guide to the world of sport at any given moment. We are not a smarter version of what you can find elsewhere. We're not the media. We are a never-ending, wide-ranging conversation between writers and readers about baseball, basketball, soccer, football, fighting, and anything else in the sports world we consider compelling. This site delivers fresh essays and reporting daily, along with several regular columns, a blog, and a considerate, intelligent community for talking about sports.