Today's MLB Draft officially kicks off Stephen Strasburgapalooza, and despite the torrent of media coverage, most stories tackled one of two questions: How much will the Nationals pony up, and are No. 1 picks worth the money?
Such were the cornerstones of nearly every article that went beyond the staples of the rudimentary Strasburg caricature. After that, there was little variation: There were news stories about the battle between Scott Boras and the Nationals and columns about whether any college pitcher deserves $50 million, which ultimately funneled into two arguments:
• Strasburg is a plus-plus-plus-squared pitcher worth every penny, regardless of how many pennies it requires.
• Too many can't-miss prospects have whiffed to enshrine Strasburg already. He's good — really, really good — but plenty of amateur pitchers have been pretty damn good, too, and now they're stuck reminiscing about their high school glory days.
With most stories quoting hardened scouts, mid-level executives, college coaches and washed-up former No. 1 picks, it's easy to forget that Strasburg is still just a baseball player, not a commodity. And that brings us to perhaps the most salacious detail in the Strasburg lovefest — one that, for once, concerns Strasburg's skills — courtesy of ESPN's Tim Keown:
San Diego State pitching coach Rusty Filter, the man who created the monster, says Strasburg's "plus-plus" changeup couldn't be used in college because the hitters weren't good enough to be fooled by it.
G/O Media may get a commission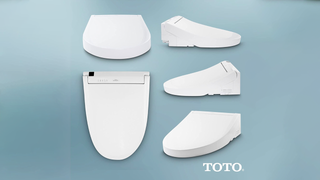 44% off
Toto Washlet Electronic Bidet Toilet Seat
Strasburg Is The Pick, If The Price Is Right [Washington Post]
Strasburg vs. Nats Shaping Up To Be Biggest Battle [SI.com]
Strasburg no sure thing [ESPN]
Strasburg worth every penny [ESPN]
Pitcher's Bright Stars Sometimes Flame Out [NY Times]