As you may have heard, Dan Snyder's dumbass libel suit against the Washington City Paper is no more. Which means we will no longer be posting a daily link to the story that so enraged Snyder (and which he failed to read). But we still have to wrap up The Snydering, our satirical, non-libelous Dan Snyder group fiction. And we need your help.
The Snydering is a glimpse into the psyche of your average Redskins fan, who in the most general and inoffensive terms can be described as a person gone mad with rage and frustration. These are fans forced to accept that idiots and greedheads can win, even while losing on the field. The Snydering is their angst distilled, channeled into a horrorscape of laboratory freaks and bunko men that is the Redskins owner's fictional inner-life, at least as imagined by those shoving dollars into his sweaty little fists. The Snydering is, of course, satirical and, therefore, completely non-libelous. It is also incomplete. We need one of you to finish it for us. Okay, we'd LIKE one of you to finish it for us, especially since we've already gotten many excellent contributions to date.
For those of you unfamiliar with The Snydering, alls you have to do is pick up where the story left off in the last entry: "Mr. Snyder Likes His Corpses Fresh," in which our narrator pretends to be a dead man in order to smuggle himself back into Snyder's mansion, where a necrophiliac party is rumored to be underway with the bodies of Redskins fans. You can read the entire story from start to present in the first-edition unbound version of The Snydering below. (Many thanks to John W. for creating it.)
G/O Media may get a commission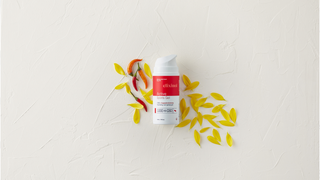 Once this is over, contributors to The Snydering will receive some cheap useless shit we have stashed in the office. There are only two stipulations for the final entry: 1.) You hold nothing back; 2.) You bring this story to a fitting conclusion, one with finality, one that might even put a smile on face of the fan described above. Send me your entries at luke@deadspin.com. The winning entry will be published in full. We'll run choice excerpts from other entries. Go forth now. Write angry.