Here's a stat I've been thinking about ever since Chris Herring reported it over at FiveThirtyEight:

But despite being the NBA's tallest player, Porzingis's midrange jumpers have been blocked more often than anyone else in the league.
On its face it seems absurd and counterintuitive. Deep down, though, I wasn't surprised. I watch the Knicks enough, in fact, that in my heart I already knew it to be true. This lanky young god does tend to get trapped in a Melo-like shoot-or-die tunnel vision, and there were so many times I'd seen players of varying sizes and ability get in his face and rattle him, especially on double teams. At his most confused worst, the 7-foot-3 Porzingis plays offense in a way that specifically negates his natural advantages. This grew especially clear as his shooting regressed in late December and January.
In the interest of convincing myself of this reality, and also maybe as a learning exercise for the NBA's tallest player, here's an almost exhaustive list of Kristaps Porzingis getting blocked on midrange attempts, along with some other notable rejections.
Here is 6-foot-4 Dwyane Wade blocking a layup on 10/29/17:

6-foot-5 P.J. Tucker wouldn't allow the turnaround on 11/1/17:
And 6-foot-2 George Hill snuffed a layup on 11/11/17:

LeBron blocked three Porzingis shots on 11/13/17 but that is LeBron James anyway, and, blissfully, no video exists on NBA.com.
G/O Media may get a commission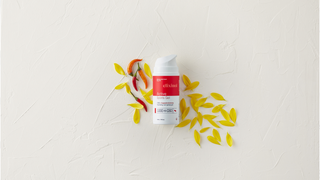 6-foot-9 Pascal Siakam did it on 11/17/17:
6-foot-1 Patrick Beverley pops out to help and stuffs him on 11/20/17:
6-foot-6 Andrew Harrison poked away a turnaround out on 12/6/17:
12/9/17 was a rough night: 7-footer Lauri Markkanen blocked him twice, but also 6-foot-4 David Nwaba snuck one in from behind:
6-foot-10 Ersan Ilyasova did it on 12/10/17:
12/12/17 will live in infamy. 6-foot-10 Brandon Ingram got some:
6-foot-9 Kyle Kuzma got some:
6-foot-6 Lonzo Ball got some:
And Kuzma came back for seconds:
7-foot Markkanen denied this jumper on 12/27/17:
6-foot-7 Kelly Oubre Jr. got his on 1/3/18:

6-foot-5 Wes Matthews got a dirty-looking one on 1/7/18:
6-foot-8 Andrew Wiggins knocked this away from behind on 1/12/18:
6-foot-10 Anthony Davis rejected him on 1/14/18:
6-foot-7 Joe Johnson managed one on 1/19/17:

So yes, those are all the times Porzingis got stuffed from midrange. There were plenty more at the rim. It really did happen. It really does happen to him the most. With time, he will learn, but his first season as a number-one scoring threat has not been kind in this respect. Not unlike their young centerpiece, the Knicks were anomalously fun early on, but have since been exposed as the team they actually are.
Update, 5:31 p.m.: Due to a note-taking error, this post previously mentioned Kenyon Martin instead of Jarrell Martin. In fact, 40-year-old Kenyon Martin never overlapped with Kristaps Porzingis in the NBA and as such would have had some difficulty blocking his shots this season.