A snowstorm is blanketing the Northeast, but baseball is oh so close. Pitchers and catchers start reporting next Tuesday, and this is a special spring: It's almost time for the quadrennial World Baseball Classic.

This year's edition will kick off on March 6 with pool play in Tokyo, Seoul, Guadalajara, and Miami, and the tournament will close two weeks later with the semifinals and final at Dodger Stadium. The teams' final rosters have been released, and they're compiled over at MLB.com. Check them out.
But let's skip to what we came here for (unless you're one of the many Canadians who inexplicably read this site. Get your own site!): Team USA.
G/O Media may get a commission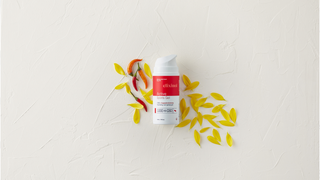 With Joe Torre as GM and Jim Leyland as manager, Team USA would seem to be stacked on offense, especial in the outfield and at the corner infield positions. But that's traditionally been a strength for the Americans, who have never medaled in the three previous WBCs, and a traditional weakness looks to be on display here: A lack of starting pitchers who can go toe-to-toe when opposing nations' aces inevitably shut down the lineup.
(It's not quite as grim as it looks. There's a new wrinkle in place this tournament, the "designated pitcher pool," which allows teams to replace certain players between rounds. So you can expect to see the likes of Sonny Gray, J.A. Happ, and Drew Smyly subbed in if the Americans advance.)
Clayton Kershaw declined an invitation to join Team USA, citing his desire to stay healthy for the MLB season, and Max Scherzer suffered a finger injury that kept him off the roster.
You could build a pretty good team just with American players who aren't here, including Madison Bumgarner, Jake Arietta, Chris Sale, Noah Syndergaard, Jon Lester, Corey Kluber, Bryce Harper, Mike Trout, Corey Seager, Anthony Rizzo, Mookie Betts, Josh Donaldson, and Kris Bryant. MLB is struggling with how to address this, but the timing of the WBC—during spring training—means it'll never feature all of MLB's true best players.
(Please note that this isn't just an American problem. The Dominican Republic won the last WBC in 2013 without the likes of Albert Pujols, Adrian Beltre, David Ortiz, or Johnny Cueto.)
It's the Dominicans who present as likely favorites again. Look at this damn roster:
The smart money's on the DR, but this thing feels pretty wide open. 2013 runners-up Puerto Rico will feature a lineup as good as anyone's. Two-time champions Japan will feature a lot of unknowns, at least on this side of the Pacific; there's just one MLB player on the roster, but the starting pitching projects as maybe the best in the tournament. Cuba is young, and weakened by defections, but they're always a threat. And two-time medalists South Korea will be looking for redemption after a shocking first-round elimination on their home field four years ago.
From Wikipedia, here are the four groups for pool play. The top two teams in each will advance to the knockout rounds.