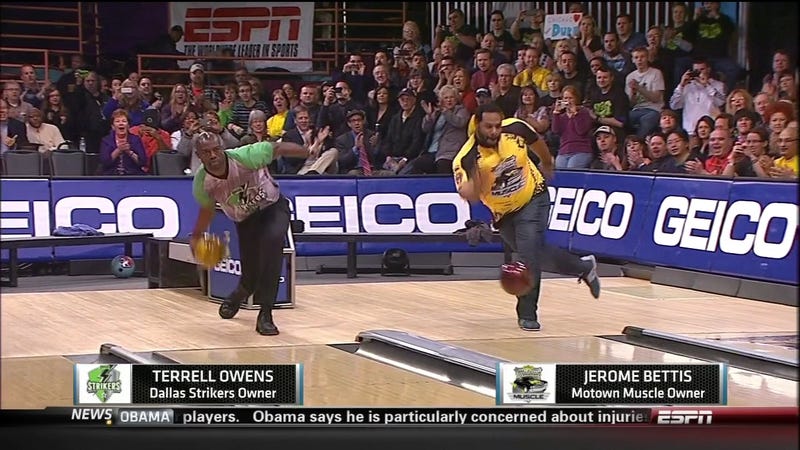 Did you know Terrell Owens and Jerome Bettis own bowling teams? You probably didn't know that. We sure didn't, so when this popped up on ESPN's lazy Sunday PBA coverage it gave us a bit of a start. After all, T.O.'s last stint as a pro sports team owner didn't go so well. We're told this time around it's a bit more of a success, though the whole concept is still a bit confusing. The new PBA league has a whole coterie of celebrity owners, including Chris Paul, LaMarr Woodley, and Chris Hardwick (who you either last saw hosting Singled Out or in one of the all-time great parody music videos.)
Can T.O. find his way to a championship as a team owner? Maybe, though yesterday was a bit of a setback; his squad lost in the first-round of this weekend's final to eventual champion New York City WTT Kingpins. Their owner? Tennis legend Billie Jean King.
Send stories, photos, and anything else you might have to tips@deadspin.com.