Red Sox star Mookie Betts uses a weird bat that's gotten a lot of attention over the last few seasons. Instead of the normal knob that is standard on wooden bats, the bottom of Betts's looks more like an axe handle; logic is that the more streamlined handle leads to fewer blisters on the palm.
The company that manufactures the bat makes it specifically for Betts, and Dustin Pedroia has taken to using it as well. That makes sense because they're both little dudes, but on last night's Sunday Night Baseball broadcast, ESPN's Jessica Mendoza revealed how Astros slugger George Springer got his hands on one of Betts's bats—known as the MB50—and has since fallen in love with it.
Mendoza explains that Springer is close friends with Red Sox reliever Matt Barnes, and asked Barnes about Betts's success at the plate during a series against the Orioles last year—this was a mid-August two-game series in which Betts went 4-for-7 with a walk and two home runs—and Betts gave the credit to his bat.
The Astros were coming to Baltimore next, and upon Springer's request, Betts left one of his bats in the visitor's clubhouse for Springer to use during a four-game weekend series. Springer went 9-for-18 with two home runs and had an OPS of 1.516 for the series.
Springer has been tearing it up this season, and has continued to use the MB50 bat at the plate. He's hitting .284/.357/.561/ with 20 home runs, and hasn't shown signs of slowing down. It's a good thing for him that Mookie Betts is such a nice guy.
G/O Media may get a commission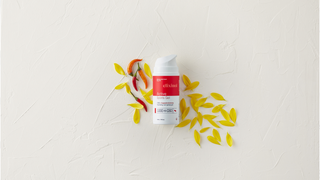 [ESPN]