The next Academy Awards will be hosted by Chris Rock and will be held on February 28, 2016. That is 130 days from now. By then, the Iowa caucus, and the New Hampshire and South Carolina primaries, will be over. The Super Bowl will be a fading memory. Selection Sunday will be two weeks away. It is a long time from now.
But Oscar season is, nonetheless, in full swing. There are only two months and 10 days left in Oscar-eligibility season, and everyone is already jockeying for position. Ordinarily, award-bait movies dominate the last two months of the calendar year—last year, American Sniper actually bled into January and February—but this year, Star Wars: The Force Awakens will lay waste to that. It's going to be difficult for any film to grab much oxygen after December 18. (It is at this point I remind you that the original Star Wars was nominated for Best Picture in 1977, but lost to Annie Hall.) This is going to make this year's Oscar business, in particular, a boat race.
Thus, we should probably get out ahead of it. So here are your absurdly early, probably stupid, undeniably fun Grierson & Leitch predictions for each of the six major categories. (Sorry, screenwriters: We always shut you out this early.) I'll make five "predictions" for each—with more for Best Picture, as they kept the "variable" nominees rule this year—and then list five other possibilities underneath. These are all certainly going to be wrong—remember, some of these movies have still not been seen by a single person—but it should give you some idea of the playing field.
(Thanks as always to Indiewire, Gold Derby, Awards Daily, and the other gaggle of lunatic obsessives who've been tracking this stuff since February, at least.)

Best Supporting Actress
Jennifer Jason Leigh, The Hateful Eight
Rooney Mara, Carol
Alicia Vinkander, The Danish Girl
Julie Walters, Brooklyn
Kate Winslet, Steve Jobs
G/O Media may get a commission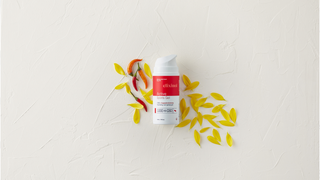 The highlight here has to be Leigh, whose allegedly meaty part was allegedly written just for her. (It will be fun watching her tear shit up onscreen again.) The early favorite might still be Mara, who has a showy role in Todd Haynes' Carol. But this is an unusually competitive year for this category: Usually you have to pick some random Meryl Streep bit part just to fill this one out.
Other Possibilities: Joan Allen, Room; Jane Fonda, Youth; Diane Ladd, Joy; Rachel McAdams, Spotlight; Rachel Weisz, Youth.
Best Supporting Actor
Benicio del Toro, Sicario
Robert De Niro, Joy
Michael Keaton, Spotlight
Mark Rylance, Bridge of Spies
Mark Ruffalo, Spotlight
This one already feels like Rylance's award to lose—he's terrific, and it will probably be the only way they honor a respected but not spectacular Spielberg movie—but Spotlight has a ton of possibilities, and Keaton and Ruffalo have the showiest parts. I'm going out on a limb for DeNiro because no one has seen Joy yet. As always, there are a ton of options here.

Other Possibilities: Paul Dano, Love & Mercy; Idris Elba, Beasts of No Nation; Samuel L. Jackson, The Hateful Eight; Seth Rogen, Steve Jobs: Tom Hardy, The Revenant.
Best Actress
Cate Blanchett, Carol
Brie Larson, Room
Jennifer Lawrence, Joy
Carey Mulligan, Suffragette
Saoirse Ronan, Brooklyn
It's still up in the air how good David O. Russell's Joy is, but it's obviously quite the showcase for Lawrence; the trailer feels like an audition reel for her to play every role ever written. It's going to be really tough for anyone to beat Larson, though, an up-and-comer who knocks Room out of the park.
Other possibilities: Emily Blunt, Sicario; Charlotte Rampling, 45 Years; Maggie Smith, The Lady in the Van; Charlize Theron, Mad Max: Fury Road; Lily Tomlin, Grandma.
Best Actor
Michael Caine, Youth
Leonardo DiCaprio, The Revenant
Michael Fassbender, Steve Jobs
Eddie Redmayne, The Danish Girl
Will Smith, Concussion

This is an oddly thin year for Best Actor nominees. There are only three gimmies —Fassbender, Redmayne and DiCaprio, assuming The Revenant isn't completely terrible—and otherwise it's not easy to come up with a final two. (I refuse to believe they'll nominate Johnny Depp for Black Mass.) So here's the real question: Will this be the year DiCaprio finally wins? He has four nominations—which is fewer than I would've guessed—but no wins, and for this part, he told Yahoo that he ate raw bison liver and slept in animal carcasses. That's the surest sign yet that he'll be campaigning hard.
Other Possibilities: Bryan Cranston, Trumbo; Matt Damon, The Martian; Johnny Depp, Black Mass; Tom Hanks, Bridge of Spies; Kurt Russell, The Hateful Eight.
Best Director
Danny Boyle, Steve Jobs
Todd Haynes, Carol
Alejandro González Iñárritu, The Revenant
Tom McCarthy, Spotlight
Steven Spielberg, Bridge of Spies
Of all the categories, this feels the toughest to do this early; you just never know what's going to end up sifting out and what will end up emerging. (And hey, maybe there's another secret Clint Eastwood movie.) This is a blind guess. It would be funny if McCarthy ended up getting nominated the same year he made The Cobbler, which is one of the worst movies you will ever see.

Other possibilities: John Crowley, Brooklyn; Tom Hooper, The Danish Girl; George Miller, Mad Max: Fury Road; David O. Russell, Joy; Quentin Tarantino, The Hateful Eight.
Best Picture
Brooklyn
Bridge of Spies
Carol
The Hateful Eight
Inside Out
Joy
The Revenant
Spotlight
Steve Jobs
Again, a total crapshoot here, particularly when you don't know the number of nominees. One of these movies could emerge and wipe everything out. Maybe it's The Revenant. Maybe it's Joy. Maybe it's even The Hateful Eight. (Tarantino still doesn't have a Best Picture.) The early favorite is Spotlight, but it might just be a placeholder. It is, after all, still October.
Other Possibilities: The Danish Girl; Mad Max: Fury Road; The Martian; Room; Star Wars: The Force Awakens; Youth.
---
Grierson & Leitch is a regular column about the movies. Follow us on Twitter, @griersonleitch.

The Concourse is Deadspin's home for culture/food/whatever coverage. Follow us on Twitter.