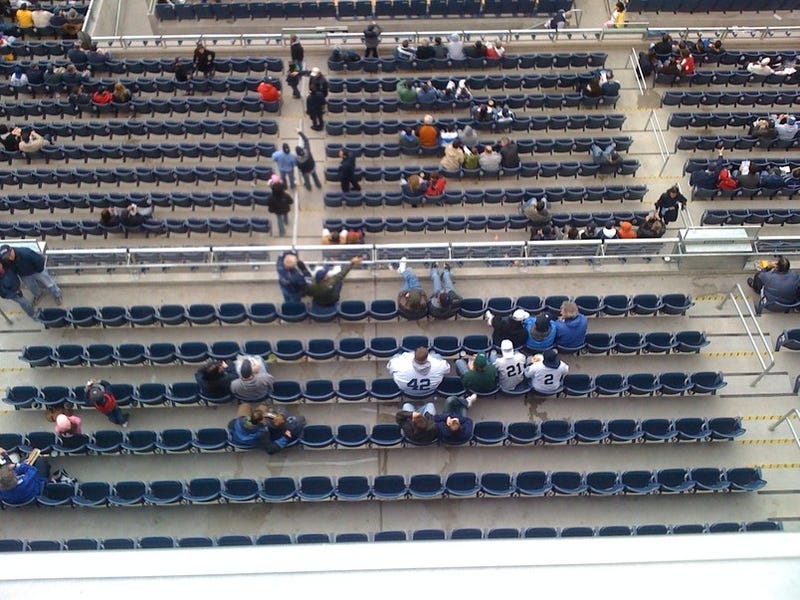 Got an image you'd like to see in here first thing in the morning? Send it to tips@deadspin.com. Subject: Morning crap
I'm trying to see if that's a Jackie Robinson jersey or if it's one of those Lou Gerhig/Derek Jeter combo ones. Amazingly, this shot was taken from space.
*****************
Good morin'. It's Wednesday.