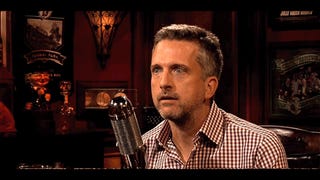 Where in the damn hell is the Friday NFL picks column? Just where the hell is it? Don't come at me with this Barnwell skunkweed oregano shit, man. The suspension is over, man, I need that good Simmons shit, the freshest NFL picks weed. I pay my mortgage on Simmons picks! Jesus fucking Christ where are the Simmons picks?????
Seriously, though. The big Bill-and-Jalen NBA preview is out, but there's no sign of the regular Friday column. Know anything? Email us.
UPDATE: As hawk-eyed commenter wildcrazzzzypollz notes down below:
It needs to be noted that Bill and Jalen's NBA preview was recorded before the suspension. They don't mention Rondo's injury and Jalen says Steve Nash is definitely starting over Lin.
Oh dag! Intrigue!