With Spain's 2-0 loss to Chile and its 5-1 demolition at the hands of the Netherlands, La Furia Roja are officially eliminated from the World Cup—something most everybody thought was inconceivable a week ago.
But Spain's embarrassment is hardly the first in the history of the tournament, which has seen some truly impressive flame-outs over the years. Here's a look at some other surprising exits from soccer's grand stage by tournament favorites.
1966: North Korea 1, Italy 0
North Korea were the only Asian team at the World Cup, having beat Australia to qualify. Thanks to the country's self-imposed isolation, no one knew anything about them, which led writers to pen wildly hilarious previews, like this one by the Times of London:
Unless the Koreans turn out to be jugglers, with some unexpected ploy like running with the ball cushioned in the crook of their necks, it looks as though Italy and Russia should have the run of the place.
As it turned out, North Korea had an indifferent start to its World Cup debut, losing 3-0 to the Soviet Union and drawing 2-2 with Chile. The Italians, the other team in the group, were widely expected to contend for a third World Cup trophy, and despite a 1-0 loss to the Soviets, they seemed to be well on course for a quarterfinal berth with only North Korea to beat.
North Korean footballer Pak Doo Ik and his teammates had other ideas. In the 42nd minute, he stroked a goal into the bottom right corner of the Italian net to put the Hermit Kingdom ahead. The astonishing scoreline stood, and upon their return to Italy, the Azzurri were pelted with tomatoes and other less-tasty refuse.
G/O Media may get a commission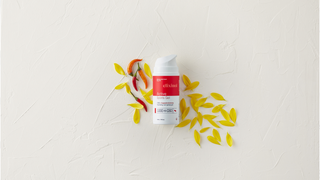 1994: United States 2, Colombia 1
Much like Belgium this year, Colombia were the hipster choice in 1994 as World Cup contenders. When the draw was announced, expectations soared even higher, since the Colombians would be playing against Switzerland, Romania, and the United States—all countries considered to be soccer lightweights. With a lineup featuring the goalkeeping wizardry of Rene Higuita, an underrated Andrés Escobar in defense, Carlos Valderrama marshaling the midfield, and an explosive forward in Faustino Asprilla, Pelé himself tipped them to win the World Cup.
What no one knew was that the team was on the verge of a crackup, thanks to the malignant influence of both the Colombian drug cartels and gambling syndicates. Head coach Francisco Maturana routinely received death threats based on which players he selected to play. After losing 3-1 to Romania in the first game, Colombia desperately needed a win to have any chance of making the knockout stage.
Instead, the United States shocked Los Cafeteros 2-1, thanks to a now-infamous Andres Escobar own goal. That defensive miscue would tragically cost Escobar his life. Less than a month later, he was shot 12 times outside a Medellin bar by an assassin who screamed, "¡Gooooooooooooool!" as he shot the Colombian defender.
2002: Senegal 1, France 0
France went into the 2002 World Cup as the dominant team in world soccer, having won the 1998 World Cup and the 2000 European Championships. Their opponent, Senegal, were lightly regarded, having never before qualified for the World Cup. Even without the talismanic Zinedine Zidane, who was recovering from injury, the French were expected to brush aside the Lions of Teranga.
Yeah, not so much. Thirty minutes in, centerback Papa Malick Diop scored to put Senegal on top 1-0. Seventy minutes later, France were on their way to one of the most embarrassing World Cup exits ever. A scoreless draw against Uruguay and a 2-0 loss to Denmark saw Les Bleus become the first defending champions to fail to score in any of their games.
2010: Slovakia 3, Italy 2
Italy had won the 2006 World Cup in dramatic fashion, outlasting France in a penalty shootout. Going into 2010, there were some questions about the Azzurri's ability to successfully defend their title, but in a group with Slovakia, Paraguay, and New Zealand, no one doubted their ability to progress to the knockout round.
However, draws against Paraguay and New Zealand set up a desperate last stand against Slovakia. Even then, Italy were considered a serious favorite against a squad competing in its first World Cup. Striker Róbert Vittek punctured Italy's air of superiority in the 25th minute, adding a second in the 73rd minute to put Slovakia up 2-0. Antonio Di Natale clawed one back in the 81st, but midfielder Kamil Kopúnek iced the victory in the 89th with a well-taken goal. Despite another goal from Fabio Quagliarella in stoppage time, Italy's ticket home was stamped and signed in shocking fashion.
---
Now, Spain have joined that sorry, sorry list of fallen champions—although it is worth noting that this exit was at the hands of a World Cup finalist, Holland, and a very good Chile team playing on its home continent.
But the Spanish pick up bonus points for the way they lost. They rolled in with the trophy in tow and six years of international dominance on their side, not to mention goalkeeper Iker Casillas's near-record streak of consecutive shutout minutes. They took a lead in their title rematch with the Dutch, then turned into a flaming mess, sealing their fate in just 180 minutes behind a combined scoreline of 7-1. No amount of nostalgic tiki-taka brilliance in the final match against Australia can undo Spain's terrible start, and so La Furia Roja will rightly take their place among the biggest disappointments in World Cup history.
---
Screamer is Deadspin's soccer site. We're @ScreamerDS on Twitter. We'll be partnering with our friends at Howler Magazine throughout the World Cup. Follow them on Twitter, @whatahowler.
Raf Noboa y Rivera is a contributor to Howler. Follow him on Twitter, @Noboa.
Photo Credit: Getty