Remember when the dysfunctional Buccaneers were an 0-8 dumpster fire fueled by MRSA and ineptitude? Greg Schiano and his Men have somehow won three straight, with some legitimate play from both sides of the ball—especially rookie quarterback/intrepid middle schooler Mike Glennon. Which leaves us with the same question Team Schiano has left for us all year, if inflected slightly differently: Are these assholes for real?
The transformative change at quarterback is as well-worn as any story in football, but for the Bucs, it's as good an explanation as you'll find for how this team went from viscous shit to something resembling competent. Especially because, through all this, the defense has been rather good. As a team, they're -5.8% in weighted DVOA, good for 10th in the league. Gerald McCoy is a total stud, and before his groin injury, every metric available had Darrelle Revis re-ascendent as the best corner in the league. (Our favorite CB metric, PFF's yards gained by a cornerback's assignment while that cornerback is in coverage, has Revis well ahead of the league at 0.44 yards per snap. Quarterbacks have a 53.4 QB Rating throwing against him. He's been very good.)
All that is to say, the big change has been the rookie and his play. After Josh Freeman and his 59.3 QB rating were shipped off to terrorize poor Vikings fans, the Bucs turned to Glennon. He had a rough start, fumbling in each of his first four starts, and struggling to crack even 6 yards per attempt. But over the past month or so, he's improved to the point where Schiano considers him to be a long-term solution. (That'd be neat, if Schiano still has a job at the end of the season.)
Glennon's success is built on a relatively simple foundation. The first order of business was to get him running more play-action passes. He's actually great at it, and those plays have been a core part of the offense's success. Nearly one-fifth of the rookie's dropbacks have been play-action passes, and he's been remarkably accurate with them. Per Pro Football Focus, Glennon has an astounding 124.2 QB rating and 11.1 yards per attempt on play-action passes, both third-best in the league behind Philip Rivers and Peyton Manning.
And play-action opens up the deep ball. Last Saturday, we highlighted NFL quarterbacks' proficiency at throwing long. Glennon ranked near the bottom of the league in how often he actually throws the deep ball, but was up near the league leaders in terms of accuracy on those throws. He's around the middle of the pack on yards per attempt—probably a better gauge than either—but surging lately. The numbers were compiled before Tampa Bay's game against the Lions, but including the game against Detroit, Glennon's completed 11 out of 26 attempted throws over 20 yards. Four were completed during his first four starts; the remaining seven have come in Glennon's last four games. It's a small sample, but Glennon's hitting on more of his admittedly infrequent deep passes, successfully stretching the field against weak secondaries. His talent at throwing clean, fast balls gives receivers like Vincent Jackson and Tiquan Underwood solid opportunities to benefit from the occasional long play.
G/O Media may get a commission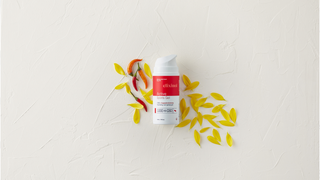 It turns out, hitting on more deep balls will help you win games, and deep catches after play fakes have been key to each of the Bucs' wins in this streak. Against the Dolphins, the offense ran eight play-action passes with four resulting in completions, including one on a trick play for a one-yard touchdown to offensive lineman Donald Penn. In the game against the Falcons, Glennon completed eight of ten play-action plays, the majority going to Jackson, with two deep passes going for 100 total receiving yards, both on corner Asante Samuel. Last Sunday, against the Lions, both of Glennon's touchdowns to Underwood came on play-actions.
When the play-fake isn't working, it takes away a big weapon for the rookie. Against the Seahawks—a game the Bucs lost in overtime, but in which the team looked competent, and which directly preceded the three-game win streak—the Bucs completed only three of six play-action passes, all three resulting in checkdowns to fullback Erik Lorig. This isn't much of a surprise; Seattle has an excellent secondary, and a a strong pass rush, and this forced the Buccaneers to play it safer, so that their limited offense wasn't able to extend and protect an early lead.
What's slightly surprising is that play-action is effective at all, given the state of the Bucs' running game. It's up in the air (with some extreme exceptions on either end) whether or not having an effective running game really is important to being able to run play-action. Tampa borders on the low end of those extremes, with breakout star Doug Martin and pleasant surprise Mike James both already out for the season. Bobby Rainey's been promising, but inconsistent. None but James have fared especially well, though Rainey had a nice game against Atlanta.
In Glennon's first four starts, all losses, he threw over 40 pass attempts. Tampa Bay's offensive success rides on not making Glennon shoulder the load; he threw no more than 23 attempts in those three wins and that close game against the Seahawks. His accuracy's consistent, even in the losses, with a 62.5 completion percentage in his eight starts. The yards per attempt average has vastly improved with fewer throws, naturally. Glennon didn't top 6.3 YPA in his first four starts. In his last four games: 7.3, 6.6, 10.0, and 11.8. The running game coming up with some good performances the past few weeks obviously helps, but remember: you run when you win, not win when you run.
The Buccaneers have primarily been a sorry burlap sack of shit, but it's nice to see a demonstration of the team's talent clicking. It's still a lost season, but a three-game winning streak out of nowhere is damn impressive. Sure, Miami, Atlanta, and Detroit aren't the toughest opponents, but this team was worse than all of them. Keep in mind that the team lost its first two games of the season on last-minute field goals—and they held Drew Brees and the Saints to one offensive touchdown, the only team to do that this season—and they should really be deemed mediocre rather than a completely lost cause for 2014.
The reality check will come soon enough. The Bucs' schedule gets significantly tougher down the stretch, with five of Tampa Bay's final six games featuring strong playoff contenders, so this streak of good tidings is most likely over. But at least Glennon will get some real experience against more challenging defenses. It could be helpful in the long run. There is possible hope, Tampa Bay fans, even with Schiano's man.
Photo: Mike Ehrmann/Getty Images