If ever there was a poster child for the dangers of weak competition, it's New Zealand. Here are the results of their three most recent competitive matches, coming in the OFC Women's Nations Cup:
New Zealand 16 - 0 Tonga

Papua New Guinea 0 - 3 New Zealand

Cook Islands 0 - 11 New Zealand
Those results locked up Oceania's sole World Cup spot for the Football Ferns. Since then, New Zealand have played 11 friendlies against teams that aren't horrible. Their record in those matches: one win, five draws, and five losses. So yeah, being the class of Oceania might get you to the World Cup, but it hardly prepares you for what comes next.
The current fate of the New Zealand women is actually an improvement on what came before. Their bitter rivals, Australia, had been frustrated for a long time with their own failures to qualify for the Men's World Cup because of the low status attributed to the Oceania winner. (Instead of automatically qualifying for the World Cup Finals, as is the case for whoever comes out on top of the bigger federations, Oceania's winner was forced to enter a two-game playoff, usually against a pretty strong team from Europe or South America.) To remedy this, they switched federations and joined Asia's in 2005.
This left New Zealand, who'd long been relegated to playing second fiddle to Australia, as the new hegemon in the region. At least for the women, this meant actually qualifying for World Cups and Olympic Games, even if it didn't guarantee good results when they got there. Predictably, the Kiwis have had a rough go of it. Since Australia skipped town, New Zealand have qualified for both subsequent World Cups (not counting this summer's) as well as both Olympic Games. In those four tournaments combined, they've managed one win, one draw, and 10 losses.
Things are looking up, though. Of those two positive results, the draw came in 2011's World Cup and the win in the 2012 Olympics was enough to see them out of their group. With tournament qualifications and successes comes more prize money to be invested back into the game, which in turn leads to deeper runs in tournaments, hopefully starting in this one. Group A isn't too tough, so with a couple good performances from their key players, they might take more than just a handful of beatdowns back home with them.
Roster
Goalkeepers: Cushla Lichtwark (Upper Hutt City), Erin Nayler (Norwest United), Rebecca Rolls (Three Kings United).
G/O Media may get a commission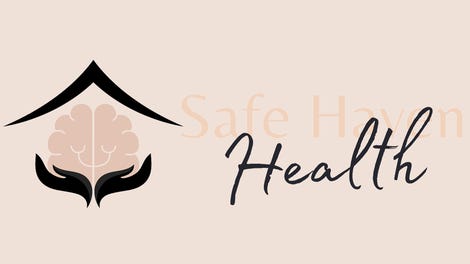 Addiction counseling
Safe Haven Health
Defenders: Catherine Bott (Forrest Hill Milford United), Abby Erceg (Chicago Red Stars), Anna Green (No club), Meikayla Moore (Eastern Suburbs), Ria Percival (USV Jena), Ali Riley (Rosengård), Rebekah Stott (No club).
Midfielders: Katie Bowen (University of North Carolina), Daisy Cleverley (Forrest Hill Milford United), Katie Hoyle (Zürich), Betsy Hassett (No club), Annalie Longo (Coastal Spirit), Evie Millynn (Western Springs), Kirsty Yallop (Vittsjö).
Forwards: Sarah Gregorius (Elfen Saitama), Amber Hearn (USV Jena), Emma Kete (Fencibles United), Jasmine Pereira (Three Kings United), Rosie White (No club), Hannah Wilkinson (University of Tennessee).
Nickname
Football Ferns
FIFA World Ranking
17th
Manager
Tony Readings
How They Play
As you could probably imagine from the huge gulf in class between their Oceania rivals and the teams they'll face in the tournament, New Zealand can't really afford to play in Canada the way they did in Papua New Guinea at the OFC Nations Cup. As good as Amber Hearn is, she probably won't be scoring as many four-baggers against Canada and the Netherlands as she did against the Cook Islands.
Luckily, New Zealand are pretty stout defensively. On that end of the field they're lead by goalkeeper Erin Nayler and probably their best overall player, full back Ali Riley. Riley, who was born and raised in America but chose to represent her father's New Zealand when they were the only one who showed interest, started as a winger before moving back into defense, so she's mostly an attacking full back. But she's so good at everything that the distinction doesn't quite matter.
In some ways, being comfortable dominating matches against inferior opponents while also knowing how to batten down the hatches against the better teams should serve New Zealand well. It gives them a level of flexibility to adjust between game plans according to the opponent and the state of the game. For their sake, New Zealand will hope to find themselves in more one- or two-goal games than 11-goal ones, since, in this competition, the odds of them coming out victorious are a lot higher in the former than the latter.
Fixtures
June 6, 7 p.m.: New Zealand vs. Netherlands at Commonwealth Stadium
June 11, 9 p.m.: New Zealand vs. Canada at Commonwealth Stadium
June 15, 7:30 p.m.: New Zealand vs. China at Winnipeg Stadium
All times Eastern