So here we are, at the semifinals of the 2015 FIFA Women's World Cup. There have been upsets, trash talk, and general FIFA-inflicted incompetence. After Germany escaped France last weekend, and the United States of America triumphed over China, this match between the world's two top-ranked teams promises to be a white-knuckle affair. Die Nationalelf have hardly made a mistake, while the Americans have given their nation a collective heart attack in the way they've played for most of the tournament. Germany are scarily complete. So how does the USWNT take them down and head to their fourth World Cup final?
Beat Them Down the Flanks
Leonie Maier and Tabea Kemme, Germany's two fullbacks, love to get forward and overlap with wide midfielders Simone Laudehr and Alexandra Popp. The one thing they haven't had to do much of, however, is track back on defense. When Germany played France, Louisa Nécib and Élodie Thomis had a field day commanding the wings and switching the point of attack.
It just so happens that the Americans have a litany of athletic, creative wide players, as well. Ali Krieger was very impressive getting forward and making the right wing her own. If Kelley O'Hara finds herself in the starting lineup again, she will most likely win every one-on-one situation with Kemme. And then there's Megan Rapinoe. The U.S. held their own without her against China, but her creativity and ability to take on players could make Leonie Maier's life hell.
Start Amy Rodriguez and Alex Morgan again
Sure, Rodriguez shanked a sitter in the first minute against China, but her movement off the ball, and her ability to hold up play in midfield was vital to the Americans' quarterfinal win. No one is better at commanding the forward line than Rodriguez. Meanwhile, Morgan is the best striker the USWNT has, and if she can continue to build on the pace and sharpness from her previous starts, she could be lethal to the Germans.
G/O Media may get a commission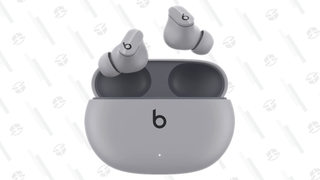 What's more, German center backs Annike Krahn and Saskia Bartusiak don't have the speed or positioning that American center backs Becky Sauerbrunn and Julie Johnston have on the other side of the field. The two German central defenders can get stretched at times, and A-Rod and Morgan are the perfect threats to go at them. The aggressive, high press worked against China; Krahn and Bartusiak will be vulnerable to a similar strategy.
Alternatively, manager Jillian Ellis can partner Christen Press up top with Morgan. Press was poised to break out at this tournament, but that never really materialized, due to Ellis cramming Press on the wing. Were she to be part of a striker pairing up top with Morgan, that might unlock her true potential.
Let Carli Lloyd get forward, and pray for Lauren Holiday
Lloyd put in a Herculean effort against the USWNT's quarterfinal match against China. She's been a ghost of her former self for most of the tournament, and a lot of that has to do with Ellis's failed strategy of playing two natural attacking players as holding midfielders. Lloyd and Holiday could never properly communicate duties, and the midfield has spent the entire tournament being overrun. If Ellis is committed to two strikers up top, then she should continue with the diamond midfield that showed up against China, with Holiday at the base and Lloyd bombing ahead. The problem is that Holiday is most comfortable playing behind the strikers, and struggles to clog passing lanes or get stuck into a tackle. Melanie Leupolz and Anja Mittag won't let her dictate the tempo, either. If there's one thing that U.S. fans should be absolutely terrified of, it's Holiday's lack of defensive prowess. Johnston and Sauerbrunn won't be able to do everything when the German offense breaks through the midfield.
Substitute Abby Wambach in late, if at all
Ellis will be tempted to let Wambach start the match, given her outsized influence within the team, and her purported chemistry with Morgan. But we all know Wambach's weaknesses at this point. Annike Krahn might struggle with a player like Amy Rodriguez or Christen Press coming at her, but she can handle Wambach. Krahn's leaping ability makes up for the height difference, and she can outpace Wambach all day. What's more, Wambach's presence on the pitch turns the USWNT into a less creative, worse team, relying on long balls and crosses directed somewhere near Wambach's vicinity.
On the other hand, if the United States are able to wear the German back four down, and they see the 5'11 all-time leading international scorer entering the game, then conceding a set piece seems like a much scarier reality. Wambach should have always been a super-sub. In that role, she can help regain some of her and the team's past glory.
The United States will have to fend off Germany's attack
The real decider tonight will most likely be between German forward Célia Šašić and Julie Johnston. Sauerbrunn and Johnston have been the two best center backs in the entire World Cup, but they haven't faced a test like Šašić yet, who has been doing whatever she has wanted on the pitch throughout the tournament. Similarly, Šašić, Mittag, Popp, and Laudehr haven't encountered as formidable a back line as they will in the U.S. defense. Whoever wins this battle wins the match, and very likely the trophy on July 5th.
The USWNT has its confidence back. They had a new look against China, and France outplayed Germany in a losing effort just a few days ago. That said, Šašić and Mittag will be able to break through the steel wall of the U.S. back line at least once or twice, and I'm not so sure the U.S. can return the favor. The temptation will be too strong for Jill Ellis to go back to brutish, ineffectual long ball tactics, but if so, the American midfield will be overrun, all match long. If that happens, the United States quest for another World Cup win will surely end tonight.
Evan Davis is a proud Toffee living in New York City. His writing has appeared in Howler Magazine, Film Comment, The New York Post's Decider, and The House Next Door. Follow him on Twitter and Instagram @ProfessorDobles.
Screamer is Deadspin's soccer site. We're @ScreamerDS on Twitter. We'll be partnering with our friends at Howler Magazine throughout the World Cup. Follow them on Twitter at @whatahowler.
Photo Credit: Getty Images