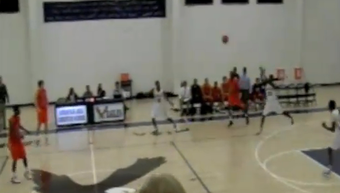 On Dec. 4, Annapolis Area Christian School and McDonogh were tied 47-47 in a high school baskeball game when AACS stole an inbounds pass and Phillip Perry nailed a looooong shot to win the game.
Later that week, AACS and Curley were tied at 45 in OT when someone on the former got stripped and Curley's Tyler Burton hit a loooooong shot of his own to win the game. Here's some video of it ...
If online high-school-basketball chatter is your thing, the Baltimore Sun has just the place for you.
(Video H/T Bob's Blitz)