"I am still looking for ways you can remain our coach," Arkansas athletic director Jeff Long wrote in his prepared notes before a meeting with Bobby Petrino. It was April 8, and the university would fire Petrino with cause two days later. "Help me understand why this [sic] are not violations of your contract."
In the days between the release of the police report naming Jessica Dorrell, and Petrino's firing, Long met with them plus Dorrell's former fiancé Josh Morgan to get to the bottom of just what had happened over the past year. The notes from those meetings, released by the university as part of a FOIA request, are below.
From the notes, there's lots of talk of the candy and car Petrino gave to Dorrell (Hot Tamales and a black Accura, if you're keeping score), and just a few prurient details. Petrino told Long he and Dorrell became friends through her fundraising work, and talked a lot—but "nothing sexual." (There were thousands of calls and texts between the two before October, when Petrino claimed the relationship became physical.") Petrino said he ate lunch by himself during the football season, until he began eating with Dorrell in his car. After "four or five weeks, on one of these lunch dates, she asked "are you going to kiss me?"
G/O Media may get a commission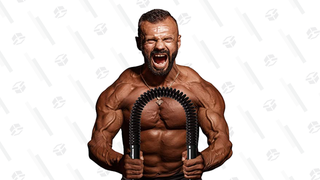 10% off
Zenooze Boa Power Twister
It's clear that Long was skeptical when Petrino told him the relationship ended in February. "If the relationship was over," Long asked both Petrino and Dorrell, "why get on his bike?" Petrino told Long he had "always told her he would take her for a ride on the bike." Dorrell's answer isn't recorded, but Long recorded in his notes a follow-up:
"Why would she say she expected the relationship to continue if the motor[cycle] crash didn't occur?"
At some point, Long wrote down all of Petrino's actions that violated his contract, and could be cause for firing:
• Fail[ed] to disclose to me that you had a previous or on-going relationship with Jessica prior to hiring her. (University conflict of interest issue.)

• You attempted to cover up her presence on motorcycle and your relationship [from] me and the public.

• You failed to disclose you gave Jessica $15,000.

• Those actions brought about negative attention to program, department and university.
• That is conduct that is clearly contrary to the character and responsibility of your position.