"Another new tv career is born. Spelled boron." With one hilarious-sounding typo of "Biron," as in the recently-retired Marty Biron, MSG host Al Trautwig welcomed a new analyst to the cable channel's Rangers broadcast. He also welcomed the Twitter trolls.
Trautwig, who's worked the cable sports beat since the Yankees were on MSG and the NHL was on USA (you might also recognize him from NBC's Olympic gymnastics coverage, or as Al Trautwig, bobsled announcer in Cool Runnings), followed up the typo with a correction, but it was too late. He had been trolled.
Burn. Naturally the story doesn't end there because that would be a boring story. It gets better because Al Trautwig apparently found the troll's phone number and called him. Except the troll doesn't live at that number anymore and hasn't for 20 years; he lives in Israel now. So when Al Trautwig creepily tracked down the number for a heckler who called him a moron on Twitter, and called to confront him about it, he spoke to the heckler's mom.
I get a call from my mother that Al Trautwig just called the house to speak to me because I wrote something about him on twitter. My mother told him that I don't live there anymore (20 years plus) and can she have his number so I can call him back. He refused to give his number to her and said to her not to worry, that he will find me.
G/O Media may get a commission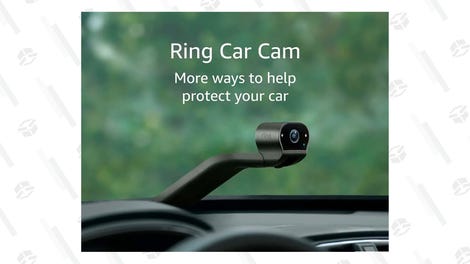 That's a weird thing to do, right? That is definitely weird. Also, remember that Trautwig is doing his worst Hawkeye impression because some rando on Twitter called him a moron. That's it.
Trautwig—not a great tweeter—tried responding and confirmed the phone call.
And finally, Trautwig drops the hammer.
If your job is to talk sports all day and every day, it's almost impossible to avoid the "you're biased against my team" crowd. Buster Olney passive aggressively retweets that kind of stuff at least 15 times a day. Which is totally normal, it's got to be annoying after a while. It's the tracking down phone numbers part where we go off the rails a bit.
This particular troll was an Islanders fan and since Trautwig works on a Rangers broadcast (for MSG, a network owned by the same company that owns the Rangers) he assumed Trautwig was a Rangers homer and always bagged on the Islanders because of his fandom. Turns out he wasn't. It's the perfect retort to the persecution complex nonsense.
None of that matters, though, because Trautwig took the dumb to another level by being kind of creepy and stalkerish. And for nothing! Dude called him a moron on Twitter. So he called his mom. When that didn't work Trautwig called him a moron on Twitter.
We've reached out to both Rubber and Glue to see if they've been drawn into the spat yet. Neither returned emails.
Photo credit: Getty