A week and a half ago, Phil Mushnick, a race-baiting troll who writes for the New York Post, published a column in which he compared the treatment of Donald Sterling to a lynching.
We ran a brief item on this, noting that Phil Mushnick is a race-baiting troll who published a column in which he compared the treatment of Donald Sterling to a lynching. Phil Mushnick was not happy about this! He sent the following email from his AOL account:
Hi, Tim - Phil Mushnick, here. When you get a shot, gimme a call. [redacted phone number] Thanks
In keeping with the spirit of the program, I replied, initiating an Abbott and Costello-type correspondence.
Me:
Hi Phil,

We're committed to transparency here at Gawker Media, so instead of the two of us talking on the phone, why don't we bring in the public by setting up a chat between you and our staff and readers, along the lines of the one linked below? That way we can all engage in reasoned dialogue, revealing truth, which is what we're all after.
Phil:
Tim - Sure, but I wasn't looking for a Summit meeting or to participate in some sort of public airing, just a chat. With you. And, as far as I'm concerned, it's kinda late to reveal certain truths. But whatever you guys want. I'm in. - mushnick
G/O Media may get a commission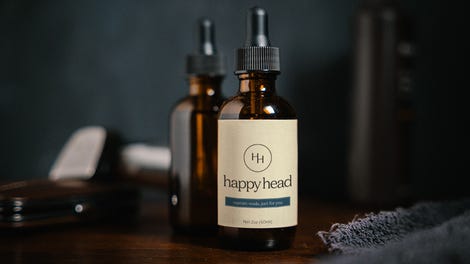 Me:
Great! What day this week works for you?
Phil:
Works for what? Our chat? Any evening.
Me:
Ah, just to clarify, I was asking if there would be a particular time that would be good for you to do a chat with our staff and readers, which I was under the impression you were up for.
Phil:
I am. But can't you just return a phone call request? For crying out loud.
Me:
Great! What's a good day and time for you this week? Once we get that pinned down I should be able to tear myself away from this hot White Sox vs. Cubs action and get on the phone for a minute.
Phil:
Mercy! You know how it goes; ya never know. So just give me a shot any evening. If no good I'll call ya back. [phone number redacted]
That was last week. I didn't call Mushnick, which I should have. (I have a job and two small kids, and honestly talking to Phil Mushnick is not all that high on my priority list. My fault!) Happily, he reminded me to do so this morning, and I got right back to him.
Phil:
Tim - Disappointed to have not heard from you. Would hate to think that you're a hit-and-run artist. - mushnick
Me:
I'm at [phone number redacted], any time after about 10:00 Eastern today should be basically fine for me.
So, this afternoon, Phil Mushnick called me up. I didn't record the conversation, so I can't swear to perfect fidelity, but it went more or less like this.
Mushnick asked how old I am and how familiar I am with his work. I told him that I'm 35 and have been reading his stuff for a long time. (I'm from New York, and grew up chortling over his race-baiting columns.)
He lodged his vigorous objections to being called a racist, pointing out that he's a registered Democrat and that he refused to call a childhood friend whose nickname was "The Dago" a dago. He didn't allow his children to use racial slurs when they were growing up, he said, and shouldn't be called a racist by someone who doesn't know him. I pointed out that I hadn't called him a racist.
He talked about how daughters' boyfriends don't read the Post, but do read Deadspin, and were shocked to learn that he's a racist. He made references to a taint you can't wash out.
He rhetorically asked if I was aware who was responsible for Marge Schott being thrown out of Major League Baseball. I told him I was pretty sure that Marge Schott was. He described at length how Phil Mushnick was in fact responsible. "You can look this up!" he said.
After I raised the idea that saying Donald Sterling had been lynched was pretty ridiculous, Mushnick went on an extended riff in which he compared the purported lynching of Sterling to The Ox-Bow Incident. "It was a public lynching," he said, "based on people's rush to judgment."
I objected to this, and pointed out that he has a long track record, dating back to when I was a teenager, of writing despicable, race-baiting columns. Mushnick, now screaming and screeching, referred to how he sits on the boards of various worthy foundations that help black people, and asked me to call up some guy at HBO about something or other. "Fucking explain that! Fucking explain that!" he screamed at me. "I'm despicable? Shame on you!"
Asked to expand on his point about how wealthy white racist Donald Sterling had been lynched, Mushnick said, "The same people who historically tell you that there were racial lynchings were the same people who lynched this guy! Metaphorically."
He complained that I hadn't called him before writing about his dumb column. I said that there was no need to call someone before writing about something they'd written. "Some day," he screeched, "someone is gonna get on a blog and say Tim Marchman does something lewd to little boys, and you're not going to be able to do anything about it!"
He hung up on me not long after, leaving the question of the Kinja chat he promised to do unresolved. (At one point, he said that he didn't want to do a "co-promotion" with us, but we're hoping that he'll come here and address these issues in a public forum.)
In an effort to be fair to Phil, I sent him the following email earlier. He hasn't yet responded. We'll update if he does!
Now that you got that out of your system, would you be up to do a chat with our readers, as you agreed to do?

Just as a heads up I'll probably be publishing our correspondence, and also writing a post about how you called me and started screaming about how you're a Democrat, how you're responsible for getting Marge Schott thrown out of baseball, how the Sterling fiasco reminded you of "The Ox-Bow Incident," how you're on the boards of various worthy foundations, how you refused to call some guy a dago when you were a kid, and how some day someone will write on a blog that I'm a pederast and how there will be nothing I can do about that.

If there's anything you'd like to clarify I'm happy to listen!