Raymond Moore, the tournament director of the BNP Paribas Open at Indian Wells, stepped down from his position last night, a day after disparaging remarks about the women's tour. "Ray let me know that he has decided to step down from his roles as CEO and Tournament Director, effective immediately," owner Larry Ellison said in a statement. "I fully understand his decision."
Moore, a former player who was instrumental in the formation of the ATP, made the comments before Sunday's finals, and they went over like a lead balloon:
Moore came in for immediate criticism from current and former players, men and women both, as well at the CEO of the WTA, who was Moore's longtime colleague and the previous Indian Wells tournament director. Moore later apologized in a statement:
"I made comments about the WTA that were in extremely poor taste and erroneous," he said. "I am truly sorry for those remarks, and apologize to all the players and WTA as a whole. We had a women's final today that reflects the strength of the players, especially Serena and Victoria, and the entire WTA. Again, I am truly sorry for my remarks."
G/O Media may get a commission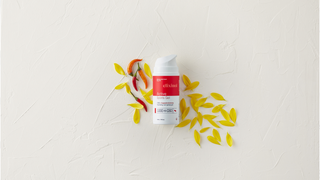 Moore told Ellison of his decision to resign earlier Monday, but it wasn't announced until the statement issues last night.
Moore's comments re-opened the old debate about prize money in tennis. Since 2007, men and women have made equal prize money in Grand Slam tournaments, and the same holds true at combined Masters Series events like the one at Indian Wells. But overall, the men make more on tour, thanks to larger purses at men-only events compared to their distaff counterparts.
Men's tennis does draw higher ratings and attendance than women's, thanks in large part to the recent dominance of and rivalries among Federer, Nadal, and Djokovic, but that doesn't tell the whole story. As Jane McManus writes, co-ed events are greater than the sum of their parts.
Co-ed events draw greater interest, prize money, lucrative television packages and sponsorship. Part of the reason the men's tour has that interest is because the women are playing — and vice versa.
This is a personal preference, but I think women's tennis is just more fun to watch. The men's serves are too strong, meaning the women offer more contested points and longer rallies. To some extent, to a greater extent than just about any other sport, women's tennis feels like a different game, and for the better.
I don't know about purses—business have to run a complicated calculus of revenue and expenses, but also balance the value of attracting fan and player interest—but I believe that for those who want more cash on the men's side, like Novak Djokovic, the way to do it is to fight for that raise independently rather than seek it specifically at the expense of women's prize money.