In only his second season of cross country, 18-year-old Innocent Murwanashyaka (above, middle, with some of his teammates) is so far this year undefeated. He won the St. Paul City Conference meet, covering the 5K course in 15:56, and is ranked fourth in Minnesota going into the state championship. I knew he'd only recently landed in this country from the Democratic Republic of Congo, by way of Rwanda. I knew he'd suffered a horrible accident in Rwanda that did not involve a machete. All these factors are interesting.

But what really caught my eye in the Star Tribune's story of four urban runners was the mention of of Innocent's part-time job at Menard's home improvement store.
"Why? I'm independent, that's why," he said of his employment, a little surprised to be explaining something so obvious to an adult. "In Rwanda, I had to learn how to be independent. Since I was 14, I took care of myself and pay my expenses."
While most high schoolers find school, homework, sports and hanging out with friends plenty on their plate, Innocent is doing all that, and pulling his weight in their family of five. I met with him after cross country practice outside Como High School in St. Paul.

---
In the DRC, where Innocent was born, babies are named after an event or the circumstances of their birth. There was a conflict at the time that, as a newborn, he knew nothing about, thus Innocent. His last name means one who fights to protect others. His family—three sisters, mother and father—moved around the country trying to avoid active violence but when he was eight years old, Innocent, his mother and two sisters moved to Rwanda. His father and one sister were stuck on the other side of the battle, and remained behind. Innocent cleared up my ignorance of history—the Rwandan genocide occurred in 1994; in 2004 it was relatively peaceful.

G/O Media may get a commission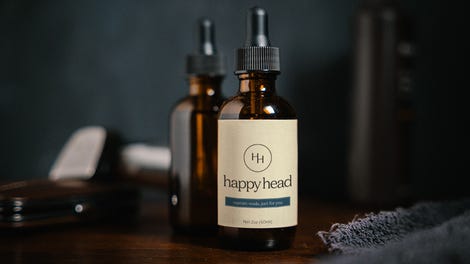 The family lived in a refugee camp in Gatsibo district, Rwanda, which was "not a good experience." They were waiting to go back to the DRC, but five years passed without resolution. The official language in the DRC was French, and French was spoken in Rwanda by default, along with many tribal dialects. In 2010, Rwanda adopted English as its official language but Innocent saw little need to learn it as they still expected to return to the DRC. He and other boys organized their own games of soccer, volleyball and basketball. He'd heard of running as a sport, but no one did it in Rwanda.

He remembers the date of the accident exactly—April 12, 2012. A Thursday, because that was market day. A newly responsible 14-year-old adult, Innocent had, with help, strapped a 200 kilogram (440 pound) truck battery to the back of his bicycle and was taking it to the village to recharge it. That was his job, his livelihood. Of course it was too heavy for the bike. He made a turn and started downhill when the battery threw the bike off balance. The battery landed on his left leg, crushing both the tibia and fibula. The doctor was not at the local clinic so the next day, Innocent was transferred to a larger hospital where doctors considered removing one bone it seemed so hopelessly splintered. They eventually decided to leave well enough alone, neither removing any bone nor adding pins or screws. Innocent was in the hospital for six months.
Having given up on returning to DRC, his mother had put their names on a list to interview for relocation as refugees. Two years later, when Innocent was 16, his mother, two sisters and a younger brother got on an airplane, several airplanes actually, and ended up in St. Paul, Minnesota. It was August 2013. The weather was mild and humid, sort of like Africa.

Innocent started as a freshman that fall at Harding High School, his time consumed with improving his English language skills, school, learning the public transport system and helping his family adjust. As the oldest male present, Innocent took over as head of the household, though he was only 16. The family had been sponsored by a St. Paul church that helped them find an apartment.
"I was excited to see snow; it looked like flour coming down," he said, fluttering his hands. "At first, I thought it was cool, but then I went outside with my hands naked and they hurt—so painful! Then I came in and put them in hot water and they hurt even more. Now I hate when it gets cold."
His family moved midway through his freshman year and he was forced to finish freshman year at LEAP, a high school for English learners closer to their new home. Looking for a mainstream high school experience, he transferred to Como one week into the fall semester his sophomore year. He'd missed the deadline for soccer and was resigned to waiting til basketball season, but his friend kept bugging him about something called cross country.
"In PE class we ran around Como Lake—1.6 miles—and my classmate said, 'Your time is good; you should join cross country,'" Innocent said, laughing. "I said, 'Why would I want to do that boring sport?'"
Between his friend's persistence and the cross country team's readiness to add members midway through the season, Innocent was suited up in Como's yellow vest and black shorts for his first race, a big invitational in early October. In the chaos of 22 schools, hundreds of kids, and seven separate races, he saw boys assembling at the start line and took his place among them.

"I was watching the boys' blue race, which is the fastest varsity race, some of the best runners in the state, at the mile mark," said Como cross country coach Tim Kersey. "I looked down the course and saw Innocent leading the race. Trouble was, it was the wrong race. I had to tell him to stop."
Forty minutes later, with an all-out mile warm-up under his belt, Innocent placed sixth of 399 JV boys in 18:32.
"I was planning to quit because it was so painful," he said of his first race. "But to me, I need to finish whatever I start, so I continued on."
Commitment to finishing what he starts may have kept him in that boring, painful sport through the first couple weeks, but friendships sealed the deal.
"Innocent is resilient certainly," Kersey said. "He's confident but humble, loves to joke around, and is quick to reach out to teammates, and athletes on other teams. He's self-reliant, which is a huge benefit to his running, and at the same time, he's a great team player. That translates well to a cross country team."
It didn't hurt that Innocent had immediate success. He placed third in the conference meet, his third race ever, and missed qualifying for the state meet by two places.
"After conference, my mind started changing. My PRs dropped," Innocent tried to explain why he no longer finds cross country boring and painful. "It keeps me in shape, and I'm good at it. Plus, I have a dream to run in the Olympics." Two years down, three to go on US citizenship that's necessary to make that dream happen, he pointed out.
More immediately, there were tests to study for, practice six days a week, food to buy, and bus passes. That's where the job at Menard's came in. He recently cut back from 20 hours a week to either 16 or 8, alternating weekends, to focus on school. While his income certainly doesn't cover all the family's expenses, it's used for basics rather than a $6 smoothie, and it contributes to a sense of personal responsibility that's more evident in Innocent than other high schoolers. On Saturdays, he gets up early to join the team for their weekly trail run, then goes to Menard's for an eight-hour shift. Homework, running 40 to 60 miles per week, competing at meets, helping his family get to appointments—his days are long, yet he rarely seems stressed or rushed.

This year as a junior, Innocent convinced his sister, Florance Uwajenza (second from left in photo above), to run cross country because "she was just going home after school, doing nothing." It doesn't seem to register with Innocent that, for most teens, adjusting to a new culture, learning a language, and navigating the tricky social and academic demands of high school would be plenty.

"After high school, I'll go straight to college," he said. "I can't wait. I'll be the first one in my family to go to college, and be an athlete."
Kersey reports that Innocent has learned patience to balance his competitive fire in racing, and has bulked up muscle-wise considerably since last year. This is hard to imagine, based on the pins coming out the bottom of his shorts.
"There's no shame in being skinny," Innocent laughed, demonstrating, "You can swing your arms and move..."
"No, no, he's not skinny, he's strong," Kersey joined in.
Currently ranked fourth in the state, Innocent is bullish about his chances at the November 1st championship meet. When I asked if he thought he could win it, he didn't miss a beat: "I wouldn't be surprised."

photo credits: Sarah Barker; Pioneer Press, Maja Beckwith