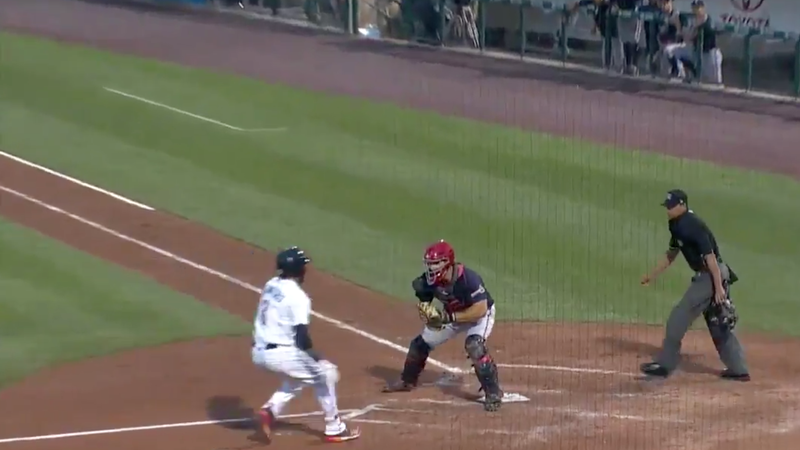 J.P. Crawford—a Phillies shortstop prospect currently playing with the AAA Lehigh Valley IronPigs—smacked an inside-the-park grand slam tonight. That in itself is a rare feat, but it was made even more unbelievable by some bizarre action at the plate when Crawford came in to score.
Crawford bangs it off the center field wall and confuses the center fielder, but the throw to the plate still comes in enough time to beat him. The youngster doesn't help himself by trying not to slide until the very last moment, appearing ready to give himself up before awkwardly dropping to the ground at the last second.
That final move, however, seems to have psyched out Gwinnett Braves catcher David Freitas, who couldn't get the tag down low in time. The grand slam broke the game open for the IronPigs, as a tight 1-1 game turned into an 8-1 blowout within a few innings.