Your morning roundup for Jan. 11, the day we learned Siberia saved the animals. Got any stories or photos for us? Tip your editors.
What we watched: Miami at Golden State. With the game tied at 96 and Golden State poised to take the final shot of regulation, NBA TV cut away from the action to interview Kobe Bryant about his 48-point outburst against the Suns, his injured wrist, and other useless blabber. To make matters worse, Ernie Johnson announced "and we're going to overtime" just as the replay clip of the final possession of regulation began. Keep in mind that last night marked the debut of the newly dubbed NBA TV Fan Night, where fan voting determines the televised games. Too bad that choice couldn't extend to the bonus coverage and, you know, stick with the nail-biting action of an actual game.
G/O Media may get a commission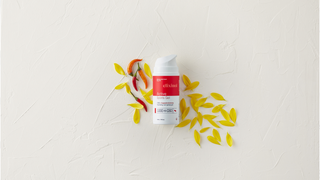 What we're watching (all times EST, unless noted): Syracuse at Villanova (ESPN2) and St. John's at Marquette (ESPNU) in men's college basketball at 7. Pittsburgh at Washington in NHL hockey at 7:30 (NBCSN). Dallas at Boston in NBA basketball at 8 (ESPN). Texas A&M at Texas (ESPN2) and Kansas at Texas Tech (ESPNU) in men's college basketball at 9. Miami at Los Angeles Clippers in NBA basketball at 10:30 (ESPN).
Read Me
The coach who "cut" Michael Jordan in high school speaks: "In those days it was rare for sophomores to make varsity. Herring made one exception in 1978, one designed to remedy his team's height disadvantage. This is part of the reason Mike Jordan went home and cried in his room after reading the two lists. It wasn't just that his name was missing from the varsity roster. It was also that as he scanned the list he saw the name of another sophomore, one of his close friends, the 6'7" Leroy Smith. Over the next three decades Jordan would become a world-class collector of emotional wounds, a champion grudge-holder, a magician at converting real and imagined insults into the rocket fuel that made him fly. If he had truly been cut that year, as he would claim again and again, he wouldn't have had such an immediate chance for revenge. But in fact his name was on the second list, the jayvee roster, with the names of many of his fellow sophomores. Jordan quickly became a jayvee superstar. 'He was so good, in fact, that the jayvee games became quite popular,' David Halberstam wrote in his 1999 biography of Jordan, Playing for Keeps. 'The entire varsity began to come early so they could watch him play in the jayvee games. Leroy Smith noticed that while Jordan had been wildly competitive before he had been cut [sic], after the cut he seemed even more competitive than ever, as if determined that it would never happen again.'" [Sports Illustrated]
This Date In Deadspin History
Jan. 11, 2006: Eva Longoria Slumming It, Big Time
Elsewhere
Let the restructuring begin: "The New York Jets announced Tuesday night that offensive coordinator Brian Schottenheimer will not return to the team for the 2012 season. According to league and team sources, the Jets have had former Dolphins coach Tony Sparano as their top choice to replace Schottenheimer in the event of a vacancy. The sources said the Jets are expected to announce Sparano's hiring Wednesday." [ESPN]
The preliminary USA Olympic basketball roster is here. Now argue about it: "We told you earlier today that LaMarcus Aldridge is on the verge of being added to the preliminary Team USA roster for the 2012 Olympics. Now we're reporting something even better: The entire 19-man roster. Here it is, alphabetically, from my impeccable international basketball sources: LaMarcus Aldridge, Carmelo Anthony, Chauncey Billups, Chris Bosh, Kobe Bryant, Tyson Chandler, Kevin Durant, Eric Gordon, Blake Griffin, Dwight Howard, Andre Iguodala, LeBron James, Kevin Love, Lamar Odom, Chris Paul, Derrick Rose, Dwyane Wade, Russell Westbrook, Deron Williams." [Sheridan Hoops]
Your How To Be A Cult Leader Interlude:
Apology not accepted, Jordan Jefferson: "I take full responsibility for out offensive struggles last night and I take full blame for it all. On the bright side LSU will be preseason No. 1 and Bama comes to Death Valley next year. Thank you for all the support and boos yall gave me in my time here. Appreciate that." [Facebook, via Cosby Sweaters]
Might this be the end for Hines Ward in Pittsburgh?: "He understands he would have to take a pay cut from his $4 million salary next season. He has two seasons left on his contract and is willing to do that. Such a decision must be made, however, by March 1 because Ward said a clause in his contract states that they must guarantee his job by then or release him. 'I'd probably have to restructure my contract,' Ward said of the pay cut. 'That's fine with me. I recognize that. I'm telling you I want to be here, I'm telling you I'm willing to do that. And I understand the ramifications — we have the cap number and stuff, but I want to be here.' [...] If the Steelers do not want him back next season, Ward hopes fans understand if he signs elsewhere." [Pittsburgh Post-Gazette]
Send stories, photos, and anything else you might have to tips@deadspin.com.