A Seattle news station purchased multiple beers at Seahawks and Sounders games, had them tested, and discovered that in every case, the samples' ABV were below those beers' advertised numbers—sometimes illegally so.
Here's the report from KOMO's "Problem Solvers," proving once again that the consumer affairs reporters are the best part of every local news team.
KOMO took samples of six different beers, obtained on two different occasions, and tested by a food safety laboratory in Seattle. Their alcohol-by-volume results, compared to what each beer actually contains.
Stella Artois:

5.0% advertised ABV/4.8% tested
Bud Light:

4.2% advertised/3.9% tested

Redhook Brewery No Equal:

5.2% advertised/4.8% tested

Shocktop:

5.2% advertised/4.7% tested

Bass Pale Ale:

5.1% advertised/4.5% tested

Budweiser:

5.0% advertised/4.4% tested
That's anywhere from 0.2 to 0.6 less ABV than promised, with four offering a disparity of more than 0.3 percentage points—a threshold that, according to KOMO, violates federal law.
Anheuser-Busch, which makes five of the six tested beers, questioned KOMO's data and claimed it conducted its own tests. (Update: Anheuser-Busch has sent along a statement, which you can read here.) Redhook Brewery said it has never watered down its beer.
You'd expect the brewers to be defensive, because the last time this happened, in San Diego, it emerged that the lower alcohol content was intentional—the Padres were ordering special "stadium kegs" directly from Anheuser-Busch and MillerCoors to keep fans from getting so drunk. From a 2008 exposé in the San Diego Union-Tribune:
Padres officials say lower-alcohol beer, like higher prices, is part of an "alcohol management plan," meant to keep fans from overindulging. They also say it's common practice in the sports industry and hardly limited to Petco.
CenturyLink Field refused a request from KOMO to share its concessions contracts, which would presumably refute or reveal the existence of "stadium kegs."
You'll find no argument here that there are too many drunks at sporting events. But there's something profane and violating about not getting the alcohol you've (over)paid for. So spare a thought for the frustratedly sober of Seattle; they're just now recovering from the shock of discovering that their "large" beer cups held as much as the "smalls."
G/O Media may get a commission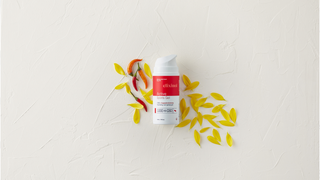 [KOMO]