The short answer here is: "Uhhhhhhhhhhhhhhhh, define 'worry.'"
The Celtics, who integrated Kyrie Irving flawlessly, who weathered the shocking and awful loss of Gordon Hayward with only the slightest wobble, who as recently as two weeks ago and for pretty much every day of the season up to then appeared to be breezing their way to the East's top playoff seed while the rest of the conference barfed its brain out, have now lost four straight. The first two of those, both at home, didn't send up alarm bells. The 76ers and Pelicans may be middling .500-ish teams, but both present daunting matchup problems for anybody, and perhaps especially for the somewhat undersized Celtics. Now they've dumped two more, though, to the hopeless Orlando Magic and the hopeful but still very crappy Los Angeles Lakers, two teams that do not present daunting matchup problems for pretty much anybody.
Way back in October, in the immediate aftermath of Hayward's gruesome ankle injury, some wise basketball knower made the very obvious point that it had left the Celtics especially vulnerable to the kind of ordinary crap every team has to deal with over the course of a season, because they'd effectively traded away their roster depth to get Hayward, and now they didn't even have Hayward to show for it. Well, shit. Nothing particularly unusual has gone haywire for the Celtics over the past couple weeks—nobody has fractured a femur or assaulted a teammate with a meat cleaver. The only noteworthy thing that has happened is, Jayson Tatum, the brilliant rookie forward who has so admirably shored up the team's scoring punch in Hayward's absence, appears to have hit the rookie wall.
Those are Tatum's monthly shooting splits in chronological order, over in that little box there, courtesy of Basketball Reference. The bottom row, you may have guessed, is January, and it's gruesome. His Offensive Rating went from 116 in October, to 118 in November, to 121 in December; those are stratospheric, Steph Curry-like numbers. In January, it is 89. That is a sub-Corey Brewer number.
But the thing is, this is not an unusual thing to happen to an NBA rookie as the calendar of his first season flips over to a new year and his body discovers that it is being asked to play a lot more basketball—at a higher and more punishing level—than it ever has before. Just about every rookie who has been getting regular playing time this season will be going through a version of this just about now. The Celtics' problem isn't Jayson Tatum. It's that it sure looks as though the completely ordinary arrival of the completely ordinary rookie wall can transform the Celtics from world-beaters to a team that can't find enough offensive firepower to crack a hundred points, at home, against the friggin' Orlando Magic, on a night when Kyrie Irving drops 40 points all by himself.
G/O Media may get a commission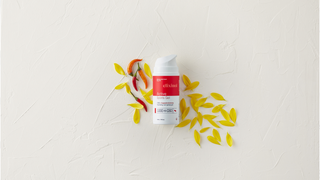 They're still set up extremely pretty for the next very many years; all they have riding on this season is this season—one pretty much everybody wrote off the moment Hayward's ankle buckled under him—and a measly four-game losing streak in January may not even signal any real danger to that. So, really, no, by the cold machine logic that swarms over and devours literally every sports discussion in 2018, it is not time for the Celtics to worry.
On the other hand, for the people who just like watching them on TV, the next three episodes—at the Clippers, at the Warriors, at the Nuggets—might be pretty butt!