Welcome to Deadspin's new irregular pro wrestling column, in which Tom Breihan and Ernest Wilkins will comb through the past month of superkicks, lariats, and 450 splashes in search of the greatest things that this most American of artforms has given us.
TOM BREIHAN: As ever, wrestling's backstage storylines are as compelling as what's happening in the ring. This month, we've got Brock Lesnar flirting with a return to his UFC career even as he's about to headline WrestleMania and WWE's in-house doctor suing CM Punk and Colt Cabana after Punk said some mean things about him on Cabana's podcast. But we didn't fall in love with this stuff (or at least I didn't) because of the backstage intrigue. We fell in love with it because it's fun to watch motherfuckers tell stories by beating the shit out of each other. So, Ernest, what's your favorite match that happened in the month of February?
ERNEST WILKINS: This is easy for me. The NXT Takeover: Rival live special was the latest in their great run. We got a great match between Finn Balor and Adrian Neville, but the match that stole the show (and the entire month) was the NXT women's title match between Sasha Banks, Charlotte, Becky Lynch and Bayley. Most of the time, multi-person matches are clusterfucks, a bunch of plopped-together spots with no story behind them (That isn't always a bad thing; see every TLC/Money In The Bank match ever.) With this one, we got a great match, a bunch of storylines got wrapped up, and we ended up with a new champion to boot. It's easily the best women's match of the decade so far, beating out Natalya vs. Charlotte from last year's NXT Takeover and that random AJ vs. Natalya match from Main Event last year. What about you?
TOM: Man, that women's championship match really was great, wasn't it? Distinct characters, with coherent motivations, doing serious athletic shit and telling a story. For the uninitiated, we should point out that NXT is WWE's developmental system. It exists to train newly-signed wrestlers (and polish up or revive some already-active ones) by getting them used to WWE's writing and wrestling styles. In the past few years, though, it's become an absolute blast on its own terms. WWE has been snapping up a ton of the best indie wrestlers on the planet, and with NXT, it's thrown them into stories that make sense, letting them wrestle for small and loud and appreciative crowds. You can, and really should, watch its weekly show on the WWE Network. (NXT itself is worth your 10 bucks a month even if you don't care about old WCW pay-per-views.) It's also evidence that some people in the WWE system really love pro wrestling. That's not always clear from watching Monday Night Raw.
Anyway, my match of the month also comes from that NXT special. Finn Balor, a supremely athletic Irish wrestler who was a star in Japan and sometimes dresses like a mime version of Predator, fought Adrian Neville, a fast and flippy British flyer who used to wrestle on the indies as Pac, to crown a new no. 1 contender for the NXT title. They're both good guys, and so there wasn't a ton of story to the match beyond "they both want to be the best." But the match itself was a breathlessly exciting back-and-forth that started out fast and only got faster. I wasn't expecting a lot from the match, mostly because there'd been no real buildup, and it double-stomped my reservations straight to hell.
G/O Media may get a commission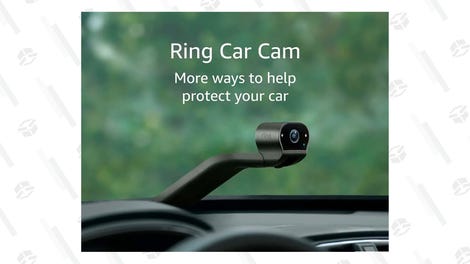 Given both of our picks then, we'd have to agree that the NXT Takeover: Rival show as the show of the month, right?
ERNEST: Without question. While the main WWE brand has rightly come under fire recently for haphazard booking decisions and consistently corny attempts to crossover to mainstream media—the company dedicates huge blocks of programming to featuring random acts like Florida-Georgia Line, Betty White, the Muppets and other Things That Are Popular With Your Mom's Friend on Facebook (I see you, Grumpy Cat!)—NXT is far and away a superior product if you just want to watch some of the best wrestl-uh, entertainers do their thing with little to no hyperbole. Not that heavy storyline-focused wrestling is a bad thing. Do you watch Lucha Underground, Tom?
TOM: I'm more than a month behind on Lucha Underground, but yes, I watch it and I love it. (My foot-dragging has everything to do with boring grown-up responsibilities clogging up my time and nothing to do with how much I like the show.) Lucha Underground is an Americanized offshoot of the Mexican wrestling company AAA, and it airs on Robert Rodriguez's upstart El Rey network. It's awesome. Like NXT, it's filmed in the same small venue every week, with enthusiastic crowds and wrestlers eager to bust their asses to be noticed. Unlike NXT, and unlike virtually every American wrestling promotion, Lucha Underground tells its stories in mythic terms. One character is literally a dragon; another is the embodiment of Death Itself. WWE castoffs like Alberto Del Rio and John Morrison have found a home there, and they're doing good work. But the real appeal of the show is the way it translates Mexico's grand wrestler-as-superhero traditions to American week-to-week TV storytelling. And some of those masks are just amazing.
As of right now, my favorite thing about the show is the high-flying indie standout Ricochet. On the American and Japanese indies, Ricochet is a great character with no real discernible character. He's a fun cocky guy who will flip 15 times through the air before landing on you. In Lucha Underground, he's Prince Puma, the silent masked descendent of Aztec warrior tribes. The guy playing the character isn't really Mexican, but he never talks, so it doesn't matter. And even without speaking, he's imbued his character with a dignity and determination that I totally love. Also, one time he dove through the middle of a ladder onto a guy on the outside of the ring, and that was badass. What are your impressions of the show?
ERNEST: Due to my admitted lack of knowledge of lucha libre, save for '90s ECW/WCW names like Eddy Guerrero, Psicosis, and "The Chairman" La Parka, I was hesitant to really sink my teeth into the show. However, their version of the Royal Rumble—cleverly named Aztec Warfare, because why WOULDN'T you name it that?—completely got me on board.
Now I'm fully invested, especially since word on the street is that legendary luchador Rey Mysterio (fresh out of his WWE deal) will be joining the promotion soon. I can't wait.
Getting back to WWE for a second, we're a few weeks away from WrestleMania, basically the Super Bowl of professional wrestling. This year's main event might be the biggest yawner since 'Mania 27, where The Miz basically acted as window dressing for Rock vs. Cena, which led to Rock vs. Cena II: The Hunt for Hustle, Loyalty, Respect and so on and forth. I'm cautiously optimistic that the card won't truly disappoint, but I can't help but feel that Roman Reigns—the proverbial Next Big Thing who's being groomed to take over the main event, despite all the evidence that it might not be his time yet—and Brock Lesnar are going to be sent out there to die. Am I wrong to be skeptical?
TOM: I'm skeptical too. The WWE is absolutely determined to make Roman Reigns happen, and they have no idea how to make Roman Reigns a thing. It shouldn't be that hard! He is an objectively beautiful man with a blue-steel glare and a gift for spearing people into oblivion. A year ago, he was the Shield's silent monster enforcer, and we all loved him. The problem comes when the WWE's old, creaky starmaking machinery gets to rumbling, forcing promising wrestlers into outdated molds. Reigns can't just be a badass assassin now. He has to talk, and to wrestle full singles matches with people. He's not quite there, on either score, though his singles match with Daniel Bryan at Fast Lane this month showed some real promise.
Lesnar is a lot more interesting, for a lot of reasons: He's an unstoppable monster, he's barely ever on TV, the fans love him, and he might not fucking show up to WrestleMania. Lesnar only agreed to come back to WWE, after a run as the UFC's biggest star, if he wouldn't have to work very much, but that didn't stop WWE from putting its championship on him. (Lesnar's title win, when he absolutely obliterated John Cena, was one of the company's greatest moments in years.) We'd all love to see Lesnar stick around WWE for years and rip through everyone, but he apparently wants to go back to the UFC, and WWE hasn't yet resigned him. With his contract ending the night after WrestleMania, Lesnar stormed out of a recent Raw, forcing the company to frantically rewrite around him. Is he staying? We don't know, and neither does the company. That's a problem!
The worst thing about this year's WrestleMania: We, the fans, had a matchup we wanted badly, and WWE flatly refused to give it to us. Daniel Bryan had to give up the championship last year because of an injury, and he recovered just in time for the Royal Rumble. Just about everyone who isn't in charge of WWE thinks he should be headlining. That led to a full-scale crowd revolt at the Royal Rumble, the whole crowd booing Reigns and the Rock out of the building. The company has done a decent job containing and redirecting that annoyance in the weeks since, but there's only so much excitement in seeing Lesnar walk Reigns through a main event.
I don't know, though. WrestleMania is like a Marvel summer movie. It'll be too long. Some parts will be pretty fun. Some parts will be smarter than they had to be. Some parts won't make any sense, and some parts will annoy the hell out of you. Even if you didn't like it, you'll still leave the theater feeling weirdly satisfied, and you'll still be back for the next one. I'm excited for it the same way I am for Avengers 2. I know it's not going to be The Raid, but I'm still guardedly amped.
I don't blame you for being skeptical, but you'll still be watching, right?
ERNEST: In the past few years, I've learned that my enjoyment of pro wrestling can't solely depend on WWE. That's both due to the exact thing you're talking about in regards to Daniel Bryan or the fumbling of CM Punk's run or the botch of The New Day— a stable consisting of solid wrestlers Kofi Kingston, Big E, and Xavier Woods that was rumored to have been a heel group before debuting as a weird cross between black church stereotypes and a Dave Barry column—that led me to the realization that my enjoyment of pro wrestling can't solely depend on WWE. Once you realize that, you can then appreciate the good stuff that the main roster churns out, from the current tag team roster to the great work from lower card acts like Damien Mizdow and Curtis Axel. I'm not only going to be watching, but I'll also be rooting for them to pull this off. WrestleMania is the biggest event in THIS BUSINESS (© Triple H) after all. The IC ladder match is going to be a wild spot fest, I think Sting and HHH will have a match that is well-executed, if inoffensive (both know how to turn it up for big shows), and Randy Orton and Seth Rollins might straight up steal the show. Hell, I just want to see what the Undertaker even LOOKS like now. As for the main event. I like your allusion to Avengers 2, because both that movie and the Mania main event both benefitted from a strong trailer. In the WWE's case, the promo Paul Heyman cut on March 9th's RAW is the equivalent of four Michael Bay trailers and every 30 For 30 ever.
THAT makes me want to watch. THAT makes me hyped to see what happens and how in the hell they'll possibly get Roman Reigns to beat Lesnar—which, spoiler alert, is all but a certainty—without completely losing the crowd in a sea of boos. Maybe that's inevitable? I can't say, so you can bet I'll be watching.
---
Tom Breihan is the senior editor at Stereogum. He's written for Pitchfork, the Village Voice, GQ, Grantland, and the Classical, and he writes the Netflix Action Movie Canon column for Deadspin's Concourse. He lives in Charlottesville, VA. He is tall, and on Twitter.

Ernest Wilkins is a writer living in Chicago. Follow him @ernestwilkins.