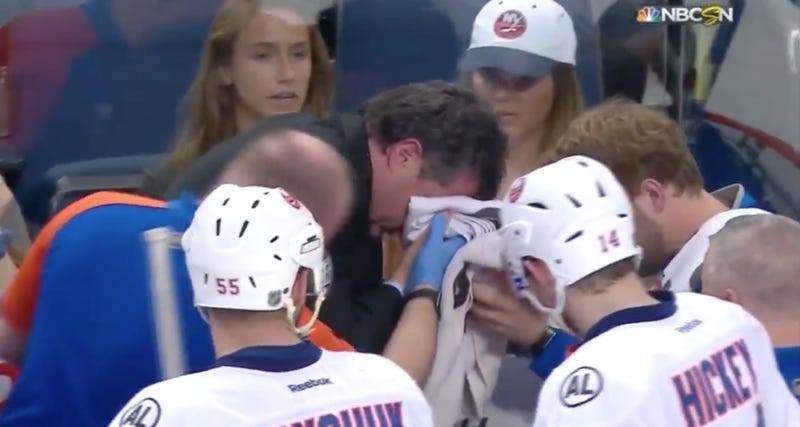 Just like the traditional hockey saying goes: One minute, your team is up 4-2 in Game 1 of your second-round series, the next minute you're in the locker room, bleeding from the head after a hockey puck smashes into your face.
Jack Capuano was the unfortunate victim of puck violence tonight, after it ricocheted off a shinpad and bulleted towards the bench. Look how quickly the entire Islanders' bench jumped up and out of the way once the puck got sent spiraling towards them. Also, note the song that the Tampa Bay arena played as he was leaving.
Capuano got replaced by Bob Corkum, but returned shortly after the Lightning scored to make it 4-3, sporting a mark on his nose. The Islanders, presumably calmed down by their coach's return, scored again and held on for the 5-3 win.