We've already posted an ode to boxing's bleeders. Let us now look at the blood itself. We ask Jacob "Stitch" Duran, an elite cutman who's worked many thousands of bouts, to share a few memories of the foulest gashes he's ever plugged.
Duran has patched up champs, amateurs and everyone in between for 25 years. He's in the corner at every UFC, when he works around a dozen fights a night. Athletes jet him around the world to tap into his unique skill set and experience.
"I've had so much blood on me," Duran says. "So much."
The cutman's black art has long been swaddled in secrecy. Techniques are cadged, not learned. Cutmen typically take their tea leaf salves and tobacco chew voodoo into the afterlife. Duran is different. He's open about the craft and brings more science to the profession. He regularly consults doctors, reads medical books on nerve endings and blood coagulation, and studies tape on other cutmen. He calculates which fighters have a propensity for being carved up like holiday meats. "Vitali Klitschko has a 75 percent cut ratio," he says. "Wladimir's getting a little better but he's still in the 35-40 percent range."
G/O Media may get a commission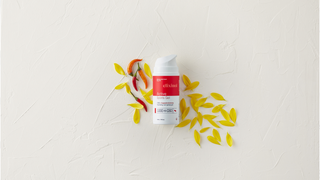 Before we dive headlong into the claret, though, it's worth mentioning a little about Duran's background. It recalls a colorful time that has faded into boxing's rearview, along with the sport's impact, and may never take root in MMA, dominated as it is by the corporate homogeneity of the UFC. Duran was born and raised in California Packing Company No. 8., one of the last migrant labor camps. He grew up picking fruit and cotton ("How many people you know actually picked cotton?"). He played baseball at Merced College but dropped out to join the Air Force. His first assignment was guarding Minuteman missiles topped with lime green nuclear warheads. At the end of the Vietnam War, he was stationed in Thailand to guard a B-52 base against Viet Cong attacks. He began studying Tae Kwon Do and Muay Thai, venturing into the jungle to compete in tournaments in small villages. He picked up Thai. He grew adept. Walking back to the base, he'd spar with local cab drivers. Narrative arcs like this aren't even possible anymore. When Duran got back to the U.S., he opened a gym and began training fighters. He discovered his talent for treating cuts and moved to Vegas. The platelets soon claimed him.
Now, onto the blood. Note: The following list of cuts isn't definitive. There are many such lists languishing in the dungeons of the internet. These are just the fights that Duran and I discussed, most of which he was involved in to some degree. Additions are welcome (with horrifying imagery, if possible).
Abe Wagner vs. Jon Madsen (2009)
In this clash from The Ultimate Fighter (season 8,523), Madsen pounded a hideous cut into Wagner's head in the first round. It looked like someone had turned on a faucet. "The cut was probably two or three inches long," Duran says. "He was bleeding like a pig." Duran managed to control the bleeding with an experimental gauze sheet coated in coagulant that dehydrates the blood. Wagner lost anyway.

Jay Hieron vs. Jonathan Goulet (2005)
A knee from Goulet opened up Heiron's forehead. After going to the mat, Goulet continued to rake at the cut and ended up taking, well, a bloodbath. The coppery musk was so overpowering that it was the only time Duran got sick to his stomach at work. "The cut wasn't that deep," Duran says. "It was about three-fourths of an inch but it severed that artery, and it was just spewing blood. … I'm applying the adrenaline in the cut with one hand and wiping the blood off him with the other hand. I know I'm in trouble when at the end I plug up the cut with the adrenaline and Vaseline mixed together. When I took it off the blood seeped right through the Vaseline. … You remember the movie Carrie? That was petty much Jay and Jonathan."

Wayne Martell vs. Livingstone Bramble (2002)
Good cutmen shun chemicals that stop blood but cause a fighter permanent damage. But not all cutmen are so noble. Some are dastardly little beasts who do anything to give a fighter an edge. Occasionally you hear about the deployment of a banned substance like Monsel's solution. (Rumor holds that this was the liquid on Liston's gloves that got into Ali's eyes.) Monsel's is a ferric subsulfate and wicked stuff. It sears blood vessels shut and creates knots of black scar tissue. Duran has seen its effects firsthand. "Livingstone Bramble and I were in Minnesota at an Indian reservation where the regulations were weak. [His opponent] gets a big gash in his cheek, and it was pretty serious. He comes back out of the corner and he's not bleeding. I looked at his cheek, and it was black because Monsel's solution burns the tissue. I saw him about a year after that, and he had a big scar. They had to scrape the tissue out."


Raul Marquez vs. Keith Mullings (1997)
Mullings diced up Marquez in this light middleweight title fight. Two cuts on the cheeks. One between the eyes. A pair of monster gashes on the eyebrows. "My two-inch long swabs of cotton literally sunk in there down to the bone," Duran says. "To me, that was my coming-out fight when it came to boxing." (Duran kept the bloody Marquez intact for a split decision win. Marquez needed 75 stitches afterward.) A cutman earns his keep on nights like these. If he's lucky, he gets 50 seconds between rounds to stop bleeding and reduce swelling. If he's really good, he morphs into a human octopus wielding multiple swabs and an enswell while wiping a fighter down and applying grease. Sangfroid under these conditions is more important than dexterity. "People ask me what the number one things is: keeping your composure and making the right decisions in the time you have."


Edwin DeWees vs. Gideon Ray (2006)
DeWees is called Bam Bam because of his ash blond hair. Not the best color when the blood begins to flow. "You don't want to sway the judges too much by leaving the blood on him. But you can only do so much with blond hair. I tried to wipe it down so it would turn pink. He looked like a punk rocker."

Juan Manuel Marquez vs. Manny Pacquiao (2008)
Duran didn't work this fight, but I'd been wondering why Marquez's trainer, Nacho Beristain, jammed what appeared to be a piece of string into a cavernous cut over Marquez's right eyelid. Duran thinks it was Surgicel, another gauze product coated in coagulant that is better used on post-operative patients than fighters. "That was quite stupid of Nacho," Duran says. You really shouldn't pack gaping wounds with twine. Epinephrine, or Adrenaline Chloride 1:1000, is the main weapon in the cutman's bag. It constricts blood vessels. "If you can't stop it with adrenaline, then you might want to stop the fight," Duran says.

Sean Sherk vs. Kenny Florian (2006)
Fighters cut differently and deeper in MMA than they do in boxing. Elbows are the main culprit. The broken vessel in this fight belonged to Sherk. "When you laugh and have a good time, that vein that pops up in between your eyes? That one," Duran says. Sherk's vein spewed so much blood it almost drowned Florian. The blood poured up his nose and into his eyes. Duran's job was merely to rinse it out. Athletic commissions test for HIV and other blood-borne diseases, so there's no risk of spreading anything except disgust.


Miguel Torres vs. Joseph Benavidez (2010)
This blood quahog that sprouted on Torres's forehead is just nasty. Almost as nasty as the video of him having it surgically repaired. "Worst part of this video was the doc ripping and pulling the skin off my skull," Torres said via Twitter. "Souded [sic] like a tshirt ripping." Duran didn't work this fight but he couldn't stay away from the cut. Somewhere in the bowels of his cell phone, Kevin Iole has a photo of Stitch posing with the quahog. Send it over, Iole.

Forrest Griffin vs. Shogun Rua (2007)
The way your face is arranged is a big factor in whether you cut easily or not. Smooth, round faces like the one belonging to Rashad Evans tend to escape damage. Angular faces with thin skin on the cheekbones are the opposite. Such is the craggy mug of Forrest Griffin. "If I'm in the corner with Forrest, I'm almost guaranteed to get some work," Duran says. During Griffin's huge victory over Rua, the Brazilian opened up an enormous cut between Griffin's eyes that could easily have stopped the fight. "I figured I'm bringing in all the heavy artillery," Duran recalls. Studying the big screen in the arena to assess the cut, Duran had rolled a similar-sized wad of Avitene by the time Griffin returned to his corner. Avitene is a coagulant-coated gauze that costs $300 a gram. "It's like cotton candy," Duran says. "It's very hard to work with. With 10 seconds left, I plugged it in there." It held back the blood just long enough for Griffin to tap out Rua. "That was one of my proudest moments as a cutman in the UFC," Duran says.


Joe Stevenson vs. BJ Penn (2008)
Penn has a habit of turning opponents into things that look like this. Stevenson got similar treatment. "When Joe Stevenson was getting tapped out by BJ, the blood was spurting out," Duran says. "Leon Tabbs was working on that. Those are the cuts that we joke about and say better you than me."

Rocky Marciano vs. Ezzard Charles (1954)
In this rematch that almost cost Marciano his belt, Charles cleaved Rocky's nose as if mauling wood. This is an unusual and dangerous cut. "You're getting into the nasal passage, and it's getting into his sinus area," Duran says. "He ends up drinking a whole lot of blood." The cut and the fight (Marciano hurried up to win by knockout two rounds later) are still discussed with reverence in boxing circles. Long forgotten is Freddie Brown, the cutman who helped preserve Marciano's perfect career by slathering the champ's nose with Negatan, a formaldehyde-based cauterizing agent intended to treat vaginal infections. Negatan, which is now illegal, "turns skin to leather in a matter of seconds," according to a 1955 Sports Illustrated story on Brown.


Marvin Eastman vs. Vitor Belfort (2003)
No cut list is complete without the Eastman axe wound. It has become the sine qua non of any discussion about cuts in the modern era. It is, perhaps, the most famous cut of all — so vast that you could store a billfold and a few credit cards inside, a true horror to behold, the flesh sloughing from the brow, restrained only by a few tendrils of connective tissue. And yet, the cut barely bled. Duran was in Eastman's corner that night. His words: "Seeing his forehead split like that was something I've never seen before. A big thing is to make sure the guys are okay psychologically and physically. I could see that he was still shocked from that knee he took from Vitor. So just joking around and to get him off that nervousness I said, 'Marvin, this is the biggest fucking cut I've seen in my life.' And that was the biggest fucking cut I've seen in my life. … People were going 'ooh' and 'aah.' A fan said it looked like a butterflied shrimp."

Luke O'Brien is a writer in Washington, D.C. He's written about MMA for Washington Post Magazine, SI.com and other publications.