Carmelo Anthony has missed the Houston Rockets' last two games with an illness. The only cure for it sounds like a buyout.

Melo's dreadful 1-for-11 performance in Houston's loss last Thursday to the Thunder appears to have sparked a reevaluation from the Rockets, who signed him in August to a one-year, $2.4 million deal. Although Anthony prepared normally for Friday's game against the Spurs, he was scratched, before the team reportedly sat him down for a "What are we?" conversation:
On Sunday, Marc Stein of the New York Times reported that the team and Anthony would be parting ways in some fashion, which would be an odd way to treat a sick player:
G/O Media may get a commission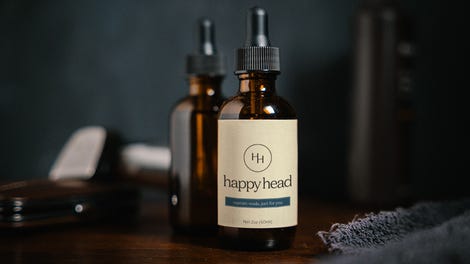 Also before Sunday's game against the Pacers, Rockets GM Daryl Morey tried to clear the air. He insisted that Anthony was ill, but somewhat tipped his hand when talking about the player in the long term. When Morey was asked whether Melo would finish the season on Houston's roster, he said, "I would answer that the same as every player on the roster. We have to figure out ... everything." Morey was adamant that the organization was "evaluating everything."

It wouldn't hurt to evaluate everything on the Rockets, because they look like crap. The team is 5-7, and as Morey said, everyone's shooting poorly. Chris Paul's at .385 through nine games. The GM might have not publicly said this was the end of the road, but according to ESPN's Tim MacMahon late Sunday night, the team is believing it as such:
Through 10 games, Anthony definitely hasn't been great, and he's had his minutes sapped by undrafted rookie Gary Clark. The role he wants doesn't really exist for him in Houston. When the Rockets are done "evaluating," perhaps they'll decide that Melo's mere existence is making everyone else worse, but man, what a fall from grace. This is a team that gave a chance to Josh Smith when he was one of the worst players in the NBA, and then brought him back the next season. Meanwhile, Carmelo Anthony's being treated like he's in hospice.