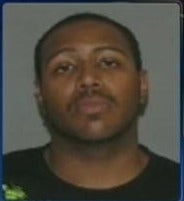 We've all wished at one point or another that we could relive our high school days. But when you pose as a high school student to get another crack at a basketball scholarship, try not to land an underage girlfriend.
That's what Anthony Avalos did. Perhaps watching the Yuma, Ariz., boys basketball team play, he thought to himself, "I could beat these kids." And, at 22 years old, he probably could. So he printed out a phony birth certificate and registered as a junior. Never mind the fact that he already graduated high school in 2005.
We had no suspicion at all," says Richard Faidley, associate superintendent for YUHSD. "You could walk across our campus and see a lot of kids with his age appearance."
Also fooled: his 17-year old girlfriend. So when the school figured something was up after noticing misspellings on his "birth certificate," Avalos was charged with forgery and sexual conduct with a minor. Which, honestly, can only help his street cred as he hopes for an NCAA scholarship next fall.