When you've opened up a 15-game lead in the division, as the Braves have, playing out the string is all about not getting hurt before the playoffs. Mission not accomplished. Jason Heyward took a fastball to the face, and will need surgery on a broken jaw that could have him out the rest of the regular season.
Is there an Indian burial ground underneath Citi Field, where the Braves lost Tim Hudson last month to a broken ankle while covering first? Or is Heyward just snakebitten? He struggled after returning from an emergency appendectomy this spring, but had finally found his groove in Atlanta's long-fallow leadoff spot, where he'd put up a .994 OPS since moving there in late July.
It was all undone with a 90 mph fastball from Jon Niese just under the ear flap. The scariest part of the video is the immediate reaction from Niese, catcher John Buck, and home plate umpire Greg Gibson as Heyward went down.
X-rays at a local hospital showed Heyward's jaw is broken in two places. He'll have surgery in Atlanta today, and the prognosis is 4-6 weeks. The playoffs start in just under six weeks, so the Braves can only hope he returns to get some reps before the postseason. And that's assuming there's nothing else wrong.
"I'm sure when you get hit in the head everything comes into play, teeth, jaw, concussion," Fredi Gonzalez said before Heyward's x-rays were taken. "Hopefully the least of the three, maybe some teeth instead of a broken jaw or concussion, but we'll let the doctors put him through the paces there at the hospital and keep our fingers crossed."
G/O Media may get a commission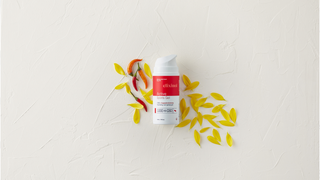 With Heyward out, the Braves will fill his spot with some frankenplatoon combination of Evan Gattis , Joey Terdoslavich, B.J. Upton, and Jordan Schaefer. Or, and lo be it for me to tell Frank Wren how to do his job, Jeff Francoeur was just DFA'd by the Giants on Tuesday. Just sayin'.