David Aldridge reveals new details on the breakdown between Nets coach Jason Kidd and highly paid assistant Lawrence Frank, and there are two immediate conclusions to be drawn: This unequal partnership was always destined for spectacular failure, and Kidd brought it on himself.
Barely a month into his 6-year, $6 million contract, Lawrence Frank is in detention, his duties reduced to writing daily reports that no one will ever read. It's just a matter of time before the Nets are forced to buy him out. It wasn't supposed to be like this—Kidd, a first-time head coach, specifically brought in Frank this offseason because he wanted an assistant who could take charge. Someone who could run the defense while Kidd eased into the job. Reading Aldridge's report on NBA.com, it's hard not to see that Kidd got everything he wanted, only to realize it wasn't what he wanted at all.
"The assistant's job is to stand up and call coverages," an NBA coaching source said last week. "Every time the offense comes down and calls a play, my defensive coach stands up and yells 'four down!' or 'get to the side.' Jason didn't like it. He thought Lawrence was coaching the team."
Frank, an intense, detail-oriented kind of coach, immediately rubbed Kidd the wrong way—though Kidd, who pressured New Jersey to hire Frank in 2004, should have known this. The conflict started in preseason, and escalated when Kidd didn't pick Frank to coach the team during his two-game suspension for a DWI.
After Kidd's very first game back, in which the Nets got blown out by Orlando and Kidd felt undermined by Frank, the two had it out in a staff meeting.
The denouement came in the now well-reported blowup Kidd had with Frank, where Kidd, according to a source, told Frank: "Sit the (bleep) down! I'm the coach of this (13-letter word) team! When you're on the bench, don't (bleeping) move!"
G/O Media may get a commission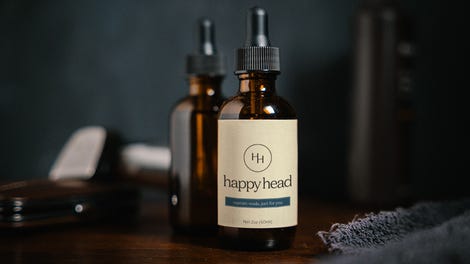 (The 13-letter profanity, we assume, is "motherfucking." But if you have any other suggestions, please share.)
So, Jason Kidd's learning on the job. First lesson: He feels very threatened if he doesn't have unquestioned authority. That's a good thing to know about oneself, I guess. Something most coaches learn early on as they move up the ranks. In making a big splash by hiring Kidd directly from his playing career, the Nets ran this risk. They wanted a player's coach, and maybe they've got one. They certainly don't have a coach's coach.
[NBA.com]