Okay, we've seen the stump. Now back to the part where Jason Pierre-Paul is still a top-tier free agent with a $14.8 million contract tender to sign, and he and the Giants are going to mats about when he'll be back.
It starts with Ian Rapoport reporting that sources say an independent doctor could end up deciding when JPP returns to play. Pro Football Talk followed that by explaining the only way that happens is if JPP files a grievance against the Giants for denying he's ready to play. This is more complicated than just taking a physical and doing some drills.
Every game Pierre-Paul is out without signing the tender costs him $870,000. Obviously, JPP wants to get back as soon as possible. But being ready to participate with the team at the bare minimum required to be on the active roster is different from being ready to contribute at the level at which JPP is paid. The Giants, one would imagine, would prefer to avoid paying a prorated $14.8 million for a situational edge rusher/disfigured sideline ornament if that's all they think JPP will be for now.
This is also why JPP hasn't signed his one-year tender. Once he signs, he'll be subjected to a team physical, at which time the Giants determine if he's ready to play, and if he isn't, it can place him on the non-football injury (NFI) list. This would be bad for him, since teams have the option of withholding base salary from players on the NFI list. If he'd signed before the season started, the team would have been able to stash him on there for the first six weeks, minimum; now, he has a little more control over how the "ready to play" decision plays out.
The question is where the CBA falls if Pierre-Paul files a grievance. Reason stands that the burden wouldn't fall to the player to prove he can perform at an All-Pro level, just well enough to appear on the field—particularly if the grievance goes to an independent arbiter. But exactly how a doctor, even a completely independent one, determines whether or not a guy who blew up his hand is ready to return to NFL football is for now left to the imagination.
G/O Media may get a commission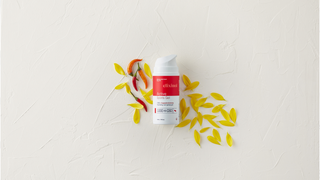 If Pierre-Paul goes the full year without signing, the team will have to again designate him a franchise player next year—something neither side wants—or he'll become an unrestricted free agent. (This is the same reason the Giants can't rescind the tender now.) It's hard to say what sort of market there would be for him, but the Giants will still be pushing to avoid that. It's a perfect little pressure cooker, with both sides working against a clock and neither likely to be satisfied with how this plays out.
Photo credit: Getty Images Sport