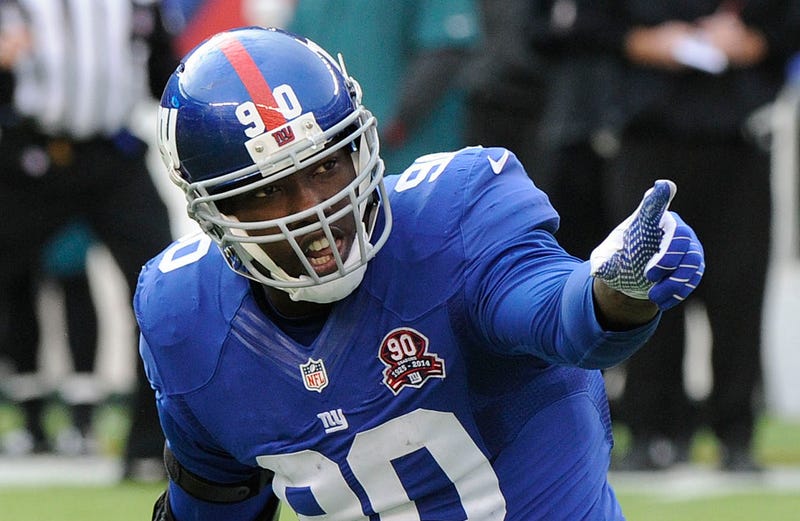 It's been a strange offseason for DE Jason Pierre-Paul, who, when he finally returns to the Giant next week, will report with nine fingers and a franchise tender he's not sure he wants to sign.
Pierre-Paul, who lost his right index finger in a July 4 fireworks accident, has resisted every effort by the Giants to examine him and judge the state of his hand. The motivator is money: Pierre-Paul and the Giants were reportedly far apart on a potential long-term contract, and his $14.8 million franchise tag could be significantly cut if the Giants determine he'll be out long enough.
According to ESPN, which first reported that Pierre-Paul will return to the Giants, JPP expects to be ready to play "early in the season," but certainly not for Week 1. If the Giants' medical team decides it'll be a lengthy recovery, they could place him on the non-football injury list, which would require him to miss six games—and he wouldn't be paid for any of them.
Pierre-Paul doesn't want to be put on the NFI list, and may not sign his franchise tender if the Giants try, but he is reportedly willing to work out a deal where he could receive a prorated salary for the (fewer than six) games that he does miss.
The Giants confirmed that they were informed by JPP's agent that he'll be back next week. The first step will be a determination of when he can get back on the field, and the contract negotiations will start from there.