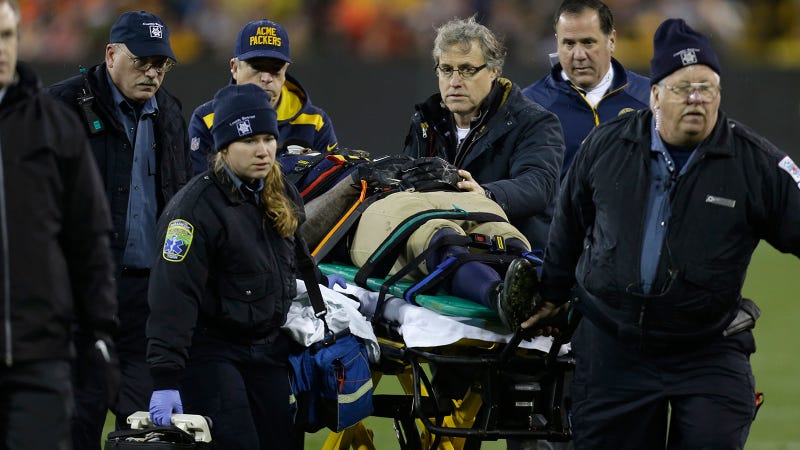 Jermichael Finley is recovering in the intensive care unit of a hospital following a hit that left him unable to move his extremities in yesterday's game.
According to reports, Finley has regained "almost all" movement at this point.
The hit, which came early in the fourth quarter, was originally reported as a "neck" injury, and Finley was removed from the field on a stretcher. Browns Safety Tashaun Gipson told this to reporters:

"[It was] all shoulder," Gipson said. "The crown of my head did not go down whatsoever. It was a shoulder hit. I don't know the place where it hit him exactly. I just know I saw him break out of the middle. He was running a slant. I'm driving on the ball. There's a collision, and he's down. I really haven't watched the play, so I can't really tell you what happened. I was just going out there playing physical."
Finley was also knocked out of a game in week 3 with a concussion, making this the second serious injury to his nervous system in a month.