In Greek mythology, many apparent protagonists are later forced to face the wrath of the gods for showing excessive pride, arrogance or just losing touch with reality in general. Welcome back to State College, where hubris isn't so much a trait as it is a way of life. On top of being unfortunately titled, Jerry Sandusky's autobiography, Touched, apparently helped investigators track down several of the victims who would eventually play a vital role in bringing child molestation charges against the former Penn State coach.
The book's discovery in 2009, after more than a year's worth of investigating a then 17 year old boy's allegations of years of sexual abuse at the hands of Sandusky, was one in a series of breaks for police. First, they were able to track down that 1998 police report, detailing another young boy's allegations of forced showers with Sandusky. Once police tracked down the boy—he would later become "Victim 6"—his mother tipped them off to the book, "which was sitting on the shelves of the Penn State bookstore."
Police pored over the book with Victim 6's mother and sister and were eventually able to identify four more victims (later to be identified as Victims 3, 4, 5, and 7) based on the anecdotes in the book. The book also triggered Victim 6's sister who recalled a boy in her middle school class she claims told her he was also forced to take showers with Sandusky. The boys had all attended football games together with Sandusky and, allegedly, were each suffering abuse without the others' knowledge. Victim 6's mother felt compelled to tell her story because of the claims of collusion leveled against her son and the other victims by Lawyerin' Joe Amendola.
"Amendola's right; they all knew each other. They went to the football games together," Victim 6's mom said. "But to think they all got together? No. They went down [to the grand jury] kicking and screaming. They each thought they were the only ones. My son knew them, and he didn't know it happened to them, and they didn't know it happened to my son. It wasn't something they spoke about."

Instead of volunteering the information to police, she said most of the boys had to be subpoenaed by a grand jury and forced to testify. It was only when they realized they weren't the only ones that they began to cooperate, she said.
"Not one of those boys came forward," she said. "These kids tried not to talk to police. Several times they didn't call back. And in some cases [the police] had to go and knock on their doors. [Amendola's] full of bologna when he says they colluded, because they never knew it happened to anyone else."
G/O Media may get a commission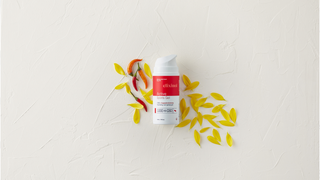 Around the same time investigators were contacting Victim 6's mother, they also decided to check in on some rumors circulating about assistant coach Mike McQueary having witnessed something in the Penn State showers. The rest, as they say, is The Jerry Sandusky Story.
Jerry Sandusky's book, 'Touched,' helped police investigation into alleged sex crimes [The Patriot-News]