D.J. Durkin is on administrative leave from his job as Maryland's head football coach while the school investigates allegations that the toxic culture of his program may have contributed to the death of offensive lineman Jordan McNair. While he waits, Durkin's former employers are belatedly coming under scrutiny themselves.
Tyrone Willingham has retired and Urban Meyer is, as you might have heard, on an administrative leave of his own, but the remaining two active D-I head coaches who previously employed Durkin have had frustratingly little to say. Will Muschamp, who Durkin worked for at Florida, acted like a total asshole when asked about him last week. And on Monday, Jim Harbaugh, whom Durkin coached under at both Stanford and Michigan, gave an infuriating "no comment" on the allegations.
Of course, Harbaugh is speaking for his own program when asked about Durkin, even and maybe especially when he avoids saying anything. And based on testimony from one of his former stars, he's obligated to give some answers.
On Tuesday, safety and return specialist Jabrill Peppers, a unanimous All-American at Michigan in 2016 and first-round draft pick of the Cleveland Browns in 2017, went on Rich Eisen's radio show and talked about his experience under Durkin during the 2015 season. Here's what Peppers, one of the most notable Michigan football players of the decade, had to say when asked about his sophomore year defensive coordinator:
"It's just the way he goes about getting the most out of his players," Peppers said. "Me being from where I'm from, I didn't like it but at the end of the day I knew what the overall goal was.

"The way I would describe it, it's kind of like bully coaching. I don't think he meant anything by it — it's just kind of how it comes off."
G/O Media may get a commission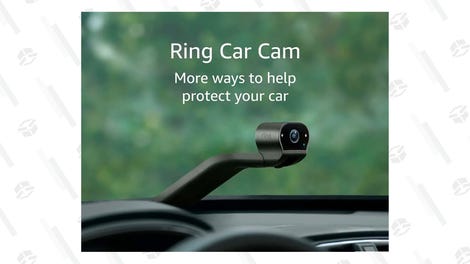 Peppers went on to add that Durkin's tactics were "different" and "extreme at times," but also said, "I'm just as shocked reading all the other stuff that's going on now. We thought he was only like that because it was his first time coaching us."
When allegations as serious as these come to light, coaches—who are employees at public institutions—have a responsibility to both take the charges seriously and also to be as transparent as possible about what they know. In the most harmful scandals in college sports history, it's not only the actions of a few bad people that cause the damage. There's also the culture of silence that enables them, too, and which allows impermissible and inexcusable things not just to happen but to keep on happening. Even at schools that didn't employ Durkin, the ESPN report on his program should be an opportunity to think critically about the kinds of abuse that their coaches may be allowed to get away with, so that a death like Jordan McNair's won't happen again. Jim Harbaugh and Will Muschamp apparently have no interest in doing that, and they don't seem to be the exceptions.