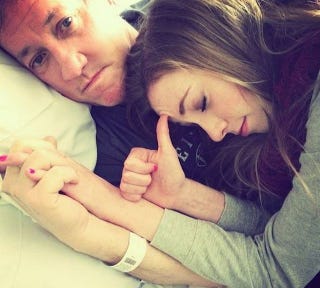 Bills Hall of Fame quarterback Jim Kelly will undergo surgery on Thursday at New York's Lenox Hill Hospital for a recurrence of oral cancer that required removal of part of his jaw and teeth last summer. A family friend said Kelly is weak and "in bad shape."
The Kelly family has since said that the cancer has spread and that it is aggressive. They are asking fans and all of Western New York for prayers as Jim continues his battle.

...

[Family friend Dennis] DiPaolo says former Buffalo Bills quarterback is in a lot of pain, but he adds that isn't stopping Kelly from keeping his spirits up.
Last week, former teammates Thurman Thomas, Bruce Smith, and Andre Reed visited Kelly in his home after the news of the recurrence was announced. He was later hospitalized at Erie County Medical Center in Buffalo where he was said to be in "tremendous" pain.
Jim Kelly in NYC to undergo surgery for cancer recurrence [WIVB]