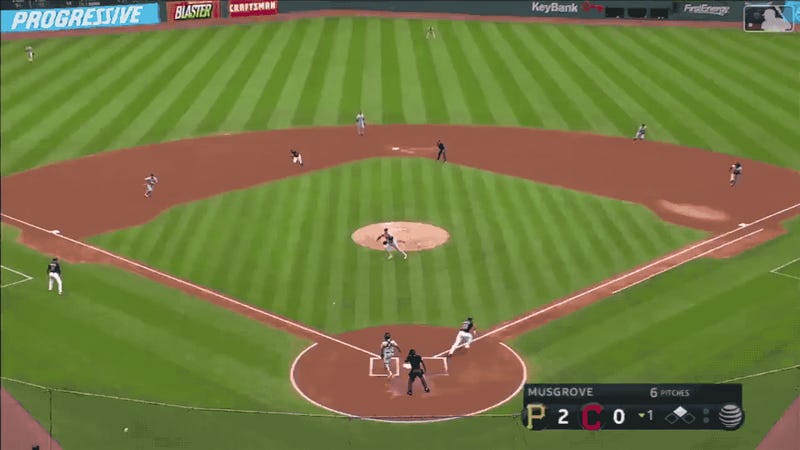 Pitchers have both the toughest and perhaps the most dangerous job in baseball, so it's unfair for us to rag on them too much if they choose to get the hell out of the way whenever a hitter puts a ball in play. They should let those lazy fielders do their part!
But the general lack of fielding expectations on hurlers also makes for some stellar TV when a random pitcher—in this case World Series champion and current Pittsburgh Pirate Joe Musgrove—comes out of nowhere to assist a top-notch defensive out on an unsuspecting batsman—in this case a bunting Michael Brantley.
I am now fully convinced that Joe Musgrove can win gold at any Olympic sport of his choosing.