Sure, part of the reason Sally Jenkins was able to land the interview in the first place was because the article was guaranteed to be a five page waste of time. But still, the much-hyped article does not even tackle the McQueary meeting until page four. Yes, we get an inside look at what life is now like for Joe Paterno. He is sick. He is in a wheelchair. He is surrounded by his family. There's even a video where Jenkins herself explains how she gave Paterno every opportunity to bash Penn State, to no avail. Just what we've all been wondering about!
If you'd like to learn when, and for how much, Joe Paterno bought his home, by all means read from the beginning. Otherwise, we have excerpted some of the more illuminating portions of the article.
On his actions after speaking to McQueary: "'I didn't know exactly how to handle it and I was afraid to do something that might jeopardize what the university procedure was,' he said. 'So I backed away and turned it over to some other people, people I thought would have a little more expertise than I did. It didn't work out that way.'"
On the meeting with McQueary: "'He was very upset and I said why, and he was very reluctant to get into it,' Paterno said. 'He told me what he saw, and I said, what? He said it, well, looked like inappropriate, or fondling, I'm not quite sure exactly how he put it. I said you did what you had to do. It's my job now to figure out what we want to do. So I sat around. It was a Saturday. Waited till Sunday because I wanted to make sure I knew what I was doing. And then I called my superiors and I said, "Hey, we got a problem, I think. Would you guys look into it?" Cause I didn't know, you know. We never had, until that point, 58 years I think, I had never had to deal with something like that. And I didn't feel adequate.'"
On How out of touch he is and why he never followed up on anything McQueary told him: "Paterno's portrait of himself is of an old-world man profoundly confused by what McQueary told him, and who was hesitant to make follow-up calls because he did not want to be seen as trying to exert any influence for or against Sandusky. 'I didn't know which way to go,' he said. 'And rather than get in there and make a mistake . . .' He reiterated that McQueary was unclear with him about the nature of what he saw - and added that even if McQueary had been more graphic, he's not sure he would have comprehended it."
G/O Media may get a commission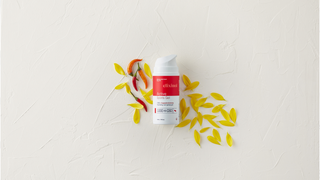 On things that may make other people throw up their hands in disgust and say "are you kidding me?": "'You know, he didn't want to get specific,' Paterno said. 'And to be frank with you I don't know that it would have done any good, because I never heard of, of, rape and a man. So I just did what I thought was best. I talked to people that I thought would be, if there was a problem, that would be following up on it.'"
On perspective in the face of tragedy: "Early on, Paterno vowed that he would try to never lose perspective. In 1968 he said: 'We're trying to win football games, don't misunderstand that. But I don't want it to ruin our lives if we lose. I don't want us ever to become the kind of place where an 8-2 season is a tragedy.' Asked if he succeeded in keeping the vow, he says today: 'I stayed on the track I wanted to stay on. I don't think I deviated from what I'm all about and what I thought was important. Whether you want to call that a legacy, or whatever you want to call it.'"
Joe Paterno's first interview since the Penn State-Sandusky Scandal [Washington Post]