PNC Park finally got to host playoff baseball, and the fans in Pittsburgh made it a party, screaming and chanting and jeering from the moment they passed through the turnstiles. And while there's no way to know for certain, it sure looked like the standing-room-only crowd got to Reds starter Johnny Cueto by the second inning.
Cueto gave up just a walk in the first before Marlon Byrd led off the second by lashing a home run to left. And then the crowd started chanting Cueto's name. Pedro Alvarez lined out to center, and then Russell Martin came to the plate. The video above picks up with the count at 2-1 and the fans in a full-throated frenzy. That's when Cueto dropped the ball, much to the crowd's amusement. He settled back in, but his next offering was a 95-mph fastball right out over the plate. Martin parked it into the left-center field seats.
Cueto came into last night with a 1.80 career ERA at PNC Park, but he was on and off the disabled list all year, and he had made just two starts since June. Per the Cincinnati Enquirer, both Reds catcher Ryan Hanigan and manager Dusty Baker denied that the crowd had anything to do with getting Cueto rattled:
"I don't think that impacted him. He couldn't get the ball where he wanted. Usually he can throw that ball through the eye of a needle — tonight he was up," Baker said. "If you've ever been to winter ball, I mean, that was quiet compared to the Dominican where he's from. I don't think it impacted him at all. If anything, it inspired him."
Inspired him, eh? What say you, Brandon Phillips?
We choked. We did. I don't care how people really feel, or my teammates, how they feel about what I'm saying right now, because it's the truth.
G/O Media may get a commission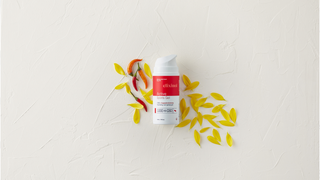 Very well. With one out in the fourth inning, Cueto gave up a double to Starling Marte. He had thrown 60 pitches, including 39 for strikes, and his pitchf/x chart looked like this:
And that's when Baker took him out.