Hey remember when David Moyes coached United for a year, everyone agreed it was an unmitigated disaster, and it became the standard by which to measure all EPL meltdowns? José Mourinho, the little tyrant man who will probably get fired from the USMNT someday, and Chelsea have started this season three points worse than Moyes's United side did back in his lone year at an analogous point.

Our man Mou gave a wonderful ramble of a postgame interview after yesterday's 3-1 loss to Southampton where he lit into most everyone and held absolutely firm in his self-belief.
"I want to make it clear. One, I don't run away. Two, if the club want to sack me they have to sack me because I am not running away from my responsibilities or my team. To be champions now is very difficult because the distance is considerable, but I am more than convinced that we will finish in the top four, and when the season is so bad if you finish in the top four it is OK. Third, and I think this is even more important than the first and the second, it is a crucial moment in the history of this club. You know why? Because if they sack me they sack the best manager this club had."​
The Blues have eight points from as many matches and currently sit in 16th place in the table. They are closer to the relegation zone than Europe, which is a glorious development that we should all enjoy while it lasts. To his credit, Mourinho has not wavered in his belief that everything is fine and that he is still the best manager in the history of managing. Something tells me that stance won't change regardless of whether or not club owner Roman Abramovich indeed fires him for the second time (kinda)—a development we wouldn't have even suspected was possible were it not so clearly front and center in Mourinho's fraying mind.

G/O Media may get a commission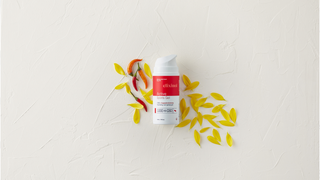 He then trashed his players, because that's a thing he always does eventually, no matter how much media deflection he engages in. They are, of course, heading in a trajectory that ends in open rebellion.

The Mourinho pattern has been set: he comes in, drills his team in the Mourinho Way to remarkable success, wins some shit, and as his ego begins to sour his relationships around Year Three, he either skips town before the mob has time to amass or is run out when it has fully formed. At Porto and Inter he was smart enough to trade up before his seat got too hot. During his first stint with Chelsea and at Real the heat caught up to him. And it looks like it's happening again.

Chelsea's collapse this season is, of course, on more people than just Mourinho. John Terry has lost several steps after playing every minute of last season. The attacking corps looks generally bereft of spark or danger, and completely shorn of confidence. Asmir Begovic is not peak Thibaut Courtois.
But even some of those problems circle back to Mou. He sold Petr Čech to a league rival and failed to mix Kurt Zouma in properly for a while. His hubris may have even prevented the team from signing another striker besides this sad simulacrum of Falcao, which, turns out, is still just as washed up as he looked last season.
Where Chelsea go from here is fascinating. Abramovich is both a trigger happy owner and an avowed Mourinho fan. EPL teams, especially Chelsea, tend to fire managers at the first sign of danger rather than let things smooth out. Patience is a rare virtue around these parts.
What's possibly even more intriguing is Mourinho's next play. In different times, you'd imagine he'd already have his agent scanning the tables of the other big leagues around Europe, keeping an eye out for any possible openings at mega-clubs where The Special One could cut bait and start over. But as you can hear up there, Mourinho's demanding, almost begging for more time at his current post.
Maybe the man who made his legend leading bigger and bigger clubs to historic times of success before his ego made him jump (or get kicked) onto a new horse has realized that now, in the midst of the biggest crisis he's ever faced, there's nowhere else to run.
Photo via AP
Contact the author at patrick@deadspin.com or @patrickredford.