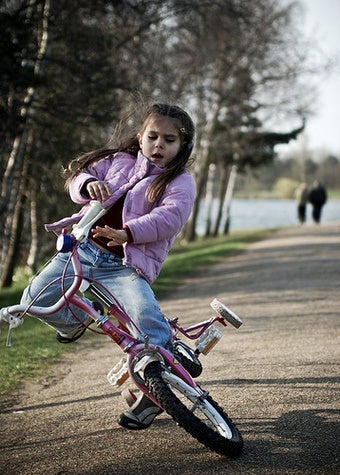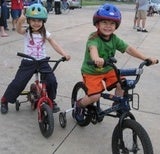 Last April, an 87-year-old Manhattan woman was hurt when two 4-year-old racing bicycles along a sidewalk hit her. Three months later, the woman died of unrelated causes. This month, a court said her estate could sue a preschooler.
Her estate sued the children and their mothers, claiming they had acted negligently during the accident. In a response, Juliet's lawyer, James P. Tyrie, argued that the girl was not "engaged in an adult activity" at the time of the accident - "She was riding her bicycle with training wheels under the supervision of her mother" - and was too young to be held liable for negligence.

In legal papers, Mr. Tyrie added, "Courts have held that an infant under the age of 4 is conclusively presumed to be incapable of negligence." (Rachel and Jacob Kohn did not seek to dismiss the case against them.)

But Justice Wooten declined to stretch that rule to children over 4. On Oct. 1, he rejected a motion to dismiss the case because of Juliet's age, noting that she was three months shy of turning 5 when Ms. Menagh was struck, and thus old enough to be sued.
Kids these days.
4-Year-Old Can Be Sued, Judge Rules in Bike Case [NY Times]