Objectively good baseball player he may be, no one would scold you for admitting that you've gone entire seasons without thinking about Brian Dozier even once. This is partly due to the fact that Dozier is notoriously streaky and can disappear for months at a time, and partly due to the fact that he's stuck playing in baseball wilderness with the Minnesota Twins. You're surely noticing Brian Dozier now, though, because he's hitting like his bat is an instrument of God.

Yesterday against the Royals, Dozier yorked three baseballs way the hell out of the playing area. Let's pause to admire these big dongs.
(Mobile users turn phone sideways or click here for video):
Dozier now has 38 homers on the year, and he's hit 24 of those since the All-Star break. Nineteen of those dingers have come since Aug. 1, a time period in which Dozier has been going deep every 7.8 at-bats. (Here is where you rush to Baseball Reference to see how that ratio compares to Barry Bonds's work during the 2001 season, because why not? You can calm down, because Bonds hit a homer every 6.5 at-bats that season, which, LOL.)
How is Dozier doing this? Scott Strandberg at FanGraphs took a look at Dozier's swing last week, and noticed that he's tweaked his stance since the start of the season. Dozier is keeping his hands much closer to his body as he begins his swing, which may be allowing him to get the bat through the zone much more quickly than before.
G/O Media may get a commission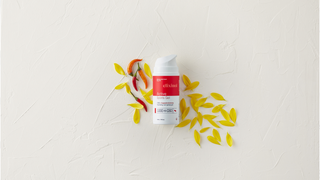 Whatever adjustments Dozier's made, they've turned him into the kind of hitter who puts just about every ball he gets his bat on over the fence. This chart shows his home runs per balls in play since the All-Star break; it will bring a tear to the eye of any fan who loves the strong home run (chart via Brooks Baseball):
If there's anything negative to say about this run that Dozier is on, it's that he doesn't have very good timing. The Twins are 51-87 and have been cooked for most of the season, and most baseball fans would be fine with time-traveling straight through August every season. It's much easier to grab headlines by hitting 19 homers in 34 games at the start of the season—Are The Twins Actually Good This Year? Brian Dozier: MVP Candidate?—than it is when doing so during the part of the season everyone wishes we could skip.
Even Dozier seems to be shrugging a bit at his own late-season spectacle. After yesterday's third homer, the home fans demanded a curtain call from their slugger. Dozier sheepishly emerged from the dugout and gave a slight wave, and after the game admitted that the whole thing was kind of awkward:
It was kind of awkward. I didn't really know what to do, but at the same time it sinks in that, hey, even if you're on the losing side, you've got loyal fans who paid good money to watch us play.
Your terrible season is almost over, Twins fans, but try to get out there and watch Brian Dozier hit a few times before it is.