Okay, sure. When you first saw the name Gonzalo Higuaín—one part veteran, world-class, goalscoring bulldozer, one part habitual choke artist—associated with a transfer fee teetering dangerously close to the €100 million mark, you probably had to clench your eyes closed and press the palms of your hands against them so that they didn't shoot right out of your head.
"Gonzalo Higuaín?" you would've said if you still had the ability to speak. "€94 million??? The third-most money ever spent in the history of the game to buy a 28-year-old who, while being extremely good, is nonetheless not all that good, and definitely not third-highest-transfer-fee-ever good?" And while that would be a perfectly understandable first reaction to Higuaín's move from Napoli to Juventus, which has finally been confirmed, it probably fails to take into account some of the aspects that make the transfer a smart decision.
The most important question Juventus had to ask themselves was whether Higuaín made their team better. The answer to that is an unqualified "yes." In Juve's preferred 3-5-2 system last year, their most commonly used striking tandem was Paulo Dybala and Mario Mandžukić, with Álvaro Morata and Simone Zaza spelling the other two (primarily the latter). Mandžukić is a capable-though-unremarkable poacher, Morata looks like he might be a superstar in the making but went back to Real Madrid, and Zaza's ceiling for a team with Juve's aspirations is as a competent backup. Dybala is a certified all-around stud already (and likely the next bianconeri player after Paul Pogba to be linked to a potentially record-breaking transfer to one of the giants of Spain or England in the near future), but if Juventus wanted to really push for the one trophy that has eluded them during this historic run of success—the Champions League title—they needed an improvement.
G/O Media may get a commission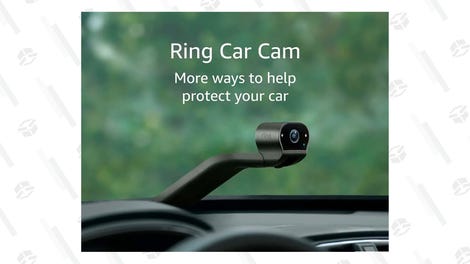 And Higuaín is certainly that. Last season, he put together his best league campaign of his already illustrious career by scoring 36 goals in 35 matches for Napoli, breaking the all-time record for most goals ever scored in Italy's Serie A. He's at the peak of his powers, still probably has at least three solid years in his prime, and because his game isn't predicated on speed and athleticism, there's no reason to think his talents will fall off a cliff as his physical gifts diminish. Besides Morata—whom you'd figure Juve tried to buy back from Real Madrid, seeing his potential, though apparently they couldn't or wouldn't pony up what it would cost to keep hold of him, and at any rate the Spaniard is more of a prospect than the established Higuaín—there was no player realistically within Juve's reach that could immediately make them demonstrably better than Higuaín. Higuaín may not have the best record in the Champions League itself, and does have those famous failures in big games blighting his résumé, but unless you truly think there's something inherent to Higuaín that absolutely precludes him from showing up in Big Games, adding a very good player and a definite upgrade should—in a vacuum—be a no-brainer.
Of course, none of this is actually in a vacuum—or at least that's not in the minds of most sports fans. No, hardcore soccer fans can't help but look at transactions through their FIFA career mode, Football Manager, armchair Director of Football lenses and assess all moves for that nebulous quality known as "value." Is Higuaín really worth €94 million? Your common huge-money transfer involves a player who's already established himself as elite, making a move right as he enters his prime, with a projected growth curve pointing up and up ahead of what everyone presumes will be his long stay at his new club. It's not a coincidence that the two transfer fees that have exceeded Higuaín's involved Cristiano Ronaldo and Gareth Bale, each switching teams at the age of 24, and that the new record that will almost certainly be set in the coming days or weeks will be for the 23-year-old Pogba.
Higuaín doesn't fit that archetype. He's considerably older at about 28-and-a-half (though I guess even that's arguable), is already at the apex of his soon(ish)-to-be-downsloping career arc, and even now isn't as good as Ronaldo and Bale were at the time of their big-money transfers. Juventus could've pursued the likes of Pierre-Emerick Aubameyang or Diego Costa or Romelu Lukaku or Morata—all younger players either at or near Higuaín's level or with a great chance of getting there and beyond in the future—for something like two-thirds of the Argentinian's eventual price. Why, this line of thinking goes, pay so much money when there was the potential for moves that hewed closer to what fans consider fair market value?
The problem with this obsession with maximizing value is that it doesn't actually matter. "Value" is a purely subjective quality that itself doesn't have any bearing on the success or failure of a transfer. There is no opportunity cost here. Juventus wanted a striker that was a clear improvement on what they had, one that would make them better right away. Higuaín is that, and unlike Aubameyang and Costa and others, he was available and willing to come. Juventus can afford the money, since they are super rich and financially healthy and are about to come into an even more outrageous windfall when the Pogba deal gets finalized. If the money doesn't matter to them, why should it matter to anyone else?
Juventus are better now than they were before. Their chances of winning the Champions League next year are better with Higuaín than they are without him, even if he isn't the type who will score a hat trick for them in the final. If it works out, perfect; if not, they can just buy someone else in a couple years. (And more in line with what prospector-minded fans would like to see, they are hot on the trail of 19-year-old Brazilian phenom Gabriel Barbosa right now.) There's no reason why Higuaín's transfer fee should have a serious negative effect on Juve's chances to win titles. That it cost what appears to be an unreasonable sum but in reality is perfectly affordable for the club itself shouldn't overshadow this undeniable improvement.