The Kansas State administration may need a refresher in the 2011 version of "braggin' rights." The school is taking on rival Kansas in something called the Take Charge! Challenge, which aims to increase recycling and conservation efforts at the two institutions.
Jokic? Embiid? The NBA MVP is obvious... right? | Keep it a Buck(et)
This, we'll allow, is an admirable pursuit, as it may result in the deliverance of hundreds of thousands of Natural Ice Light cans. But there has got to be a way to promote this thing that doesn't completely ruin the school's reputation. Alas, here's the press release:
Meet EcoKat, crusader of conservation and fanatic of fluorescents. She has embarked upon Kansas State University with one mission: Reduce, reuse and recycle.

EcoKat, played by a K-State student who auditioned for the role, is outfitted in a costume made of 90 percent repurposed materials. The department of apparel, textiles and interior design helped with the final look, making it an entirely sustainable project partnering many campus groups.

The EcoKat video idea was born from a serious call to action that morphed into a more humorous, tough-love take on environmentalism.

EcoKat is not affiliated with K-State athletics, but Willie the Wildcat was added as one-half of the EcoEnforcers to make the local campaign uniquely K-State.
Comments have been disabled for the school's promotional video on YouTube, but we found an anonymous comment on the Kansas State Collegian's site to be an accurate representation of the general opinion on EcoKat:
Anonymous
Wed Aug 31 2011 10:00
Bwaaaahahhahahaaahhahahahhahahahahahahaa heh heh heh BWaaaaahahahahahahahhahahahahhahahaahahhahhahhhahahahahahhaha
G/O Media may get a commission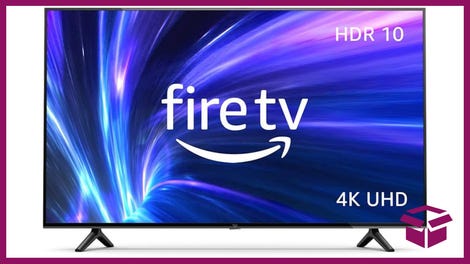 42% Off
Amazon Fire TV 50" 4K Smart TV
Frank Martin is going to love this.
Who are the EcoEnforcers? [K-State.edu]
K-State's EcoKat makes 'green' debut [Kansas State Collegian]