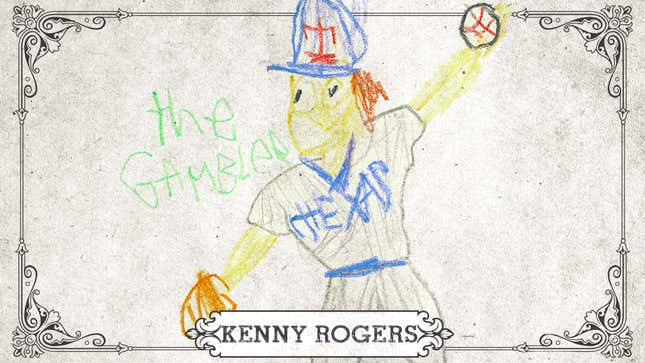 Having purchased a Hall of Fame ballot, which we'll be filling out in accordance with the wishes of our readers, we're examining the merits—and relative lack of merits—of all 36 players on this year's ballot for the purposes of better informing the electorate, i.e., you. All entries in the series can be found here.
Before the Hall of Fame was built out into a monument to moralism, it was a museum.
It hasn't stopped being one, of course, which is why it hoards splintered bats, weathered gloves, and soiled uniforms—spoils that, bereft of context, wouldn't pass muster at a garage sale. But the hoarding and the seeing only come after the talking, and the talking nowadays concerns itself far less often with curating baseball history than hemming away the loose threads of a fraying tapestry. The irony in today's selection process isn't especially hard to spot; when voters fend every quasi-suspicious candidate on the ballot away of the Hall in the name of preserving history, they indirectly bastardize it, because history deals in truth. And baseball's truth—ritualized cheating, grisly racism, rampant and perhaps tacitly encouraged PED use—is often ugly.
G/O Media may get a commission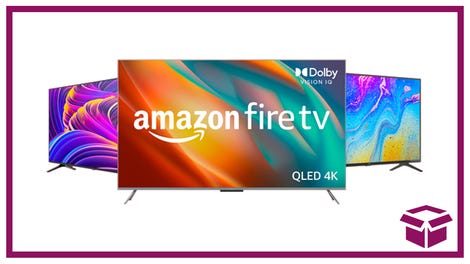 Ooh. stunning.
New Amazon Fire TVs
Were we to treat the Hall as the institution it claims to be, a number of players who most assuredly will not be voted in this year would already be enshrined. This isn't problematic, because a totally subjective process with zero tangible stakes can't actually be problematic. It shows, though, how this institution is wanting, and illuminates its broader conceptual failures. This is a memorial to the history of baseball that doesn't memorialize that history.
What it wants, specifically, isn't just the player like Barry Bonds and Roger Clemens who ran up all the numbers and provided moments of transcendent greatness; it also wants the one who illustrate the game's history even without personifying excellence himself. If the Hall really is meant to be a museum, then it should enshrine players that truly embody a team and its ethos. And that's why I find myself stumping for a puffy left-hander who fronted some of the shittiest rotations in modern baseball history.
---
The last four years of cash-flush ownership and shockingly competent decisionmaking have gone a long way toward overcoming the Texas Rangers' hard-earned designation as one of the great big-market failures in professional sports. No one ever comes out and says it, but that's what the Rangers are; that's all any team could be, when it's perched in a major metropolitan area and parlays its first 38 seasons of existence into one measly playoff win. Even with four 90-win campaigns and counting, Texas still sits almost 100 games below .500 as a franchise. Rooting for them, as I do, has largely been a wasteland.
Which isn't to say it's been boring. The Rangers teams I grew up on were the Spider-Man musical of baseball disasters, an aggressively profligate vortex that spit out three dollars for every one brain cell it inhaled. For the better part of two decades—1990 through 2010—there was a concerted effort to buck every relevant strand of historical context by bashing their way to a title. Here was the rare failure that was as obvious during its assembly as it is in recollection, a catastrophe in every possible way apart from one: Along with the Colorado Rockies, who remain tethered to the same flawed tack, the Rangers became an identifiable property in spite of their abject failure.
That's different than, say, the 2003 Tigers, who achieved a consciousness only through their 119 losses; Texas's identity informed the losing far more than deriving from it. This was the team of Juan Gonzalez, Ivan and Alex Rodriguez, Rafael Palmeiro and, briefly, Jose Canseco: genuine stars who each radiated spinal tap-inducing, almost certainly chemically-enhanced power. All of them were fixtures among the game's very best hitters for at least part of their Rangers tenure, and ensured that regardless of how low the team sunk in a given year, Texas still would merit some consideration in the sport's bigger picture. When A-Rod won the MVP in 2003 on a 91-loss team, it was the most Rangers moment of all time: truly spectacular, and ultimately irrelevant.
One would think, then, that any of them would be a better choice to personify that epoch than the blasé Kenny Rogers. But the day-to-day reality of enduring those teams was couched in the bleak resignation that all of their offense was fundamentally doomed by unrelentingly terrible pitching. The bullpen was usually decent enough—the John Wetteland to Francisco Cordero bridge at closer quietly gave the Rangers nine seasons of respectable ninth-inning work—but the rotation was a grease fire that burned down every lead it touched. The demoralizing part wasn't the Bob Tewksbury/Kevin Gross/Dave Burba canister of kerosene rounding out the staff's back end; pitchers like that were rightly treated as an unyielding peloton of suck.
No, the demoralizing part came in the fleeting times when the Rangers found themselves in a meaningful game, pitted against Pedro Martinez, Randy Johnson, or any number of Yankee starters deposited on this earth solely to devour them. Texas' best recourse invariably came in the form of some exceedingly decent, wholly unspectacular, utterly overmatched should-be third starter, one who would perfunctorily give up four runs in six innings en route to a 5-3 loss that appeared closer than it ever was.
That guy, in three separate tenures over those 20 years, was Kenny Rogers. With a trio All-Star appearances as a Ranger, Rogers was good more often than he was bad, but most of all he was just there, toiling away amidst a generally lost cause, never the solution to the Rangers' problem yet hardly ever the catalyst, either. He played with all five of those prodigious hitters and outlasted them every one, and so the idea of Rogers failing them subsumed the number of times he ever let any individual one down. Each bat did their time and left; Rogers kept coming back for more.
---
It was the very fact that he wasn't around for the good times that, cruelly, made Rogers the incarnation of the team's first blink-and-you-miss-it era of success. From 1989 through 2002, Rogers only spent four seasons outside of Arlington, which happened to coincide with the team's only three playoff trips—and the solitary playoff win—in the entire span. If someone checked out for even a year during that stretch, they may as well have missed the most fun in the history of the franchise, all of which entailed the tantalizing possibility of a win. Kenny Rogers—first as a New York Yankee, then an Oakland Athletic, and ultimately a New York Met—managed to avoid all of it.
When he became the fourth starting pitcher inducted into the team's Hall of Fame in 2011, it was reflective of the entertainingly hopeless time he played in for a perpetually hapless organization. This, a man with a career 4.27 ERA, was the best pitcher they turned out over two solid decades. It made sense, though, so far as no one individual explains the team's triumphs and more so its foibles quite like him.
Much of Kenny Rogers' career is underwritten by failure. He didn't sustain brief flickers of individual success, he didn't win a World Series ring he was so bad in the postseason the year he won his one World Series ring that you could forget he won it at all, and he didn't stand out as one of the game's enduring figures. Yet his best case for transcending all of that lies precisely in his shortcomings. Based on achievement alone, Rogers is wildly undeserving of a spot in the Hall of Fame. As an emblem of history, representative of a type, embodiment of an ethos, and avatar of the mute suffering which is and always has been the condition of most baseball fans, though few are more deserving of being remembered. And that is, after all, the point of the exercise.
Mike Piellucci is a freelance writer who can also be found at The Classical, Sports on Earth and SLAM. He's on Twitter @mikelikessports.
Art by Sam Woolley
---