Kevin Durant approached media members covering the Thunder's shootaround this morning, and unprompted by any question, expounded at length upon his relationship with them. Depending upon your perspective he was clarifying, adding detail to, or walking back his blistering comments after Friday night's game.
Jokic? Embiid? The NBA MVP is obvious... right? | Keep it a Buck(et)
Durant talked for awhile—and you really should go to The Oklahoman and read his comments at length—but to me this is the most salient bit:
I know I'm not necessarily talking to all you guys – all you guys with all these mics here. My whole thing is when I disagree that doesn't mean I hate you, that just means … what you guys really wanted is someone who's open and honest with you and who's opinionated and that's who I am. I haven't changed, I'm the same person. I just grew as a man. Hopefully you just appreciate it and know that I don't hate you. That's a harsh word and my mom never brought me up to be a hater of anyone.
G/O Media may get a commission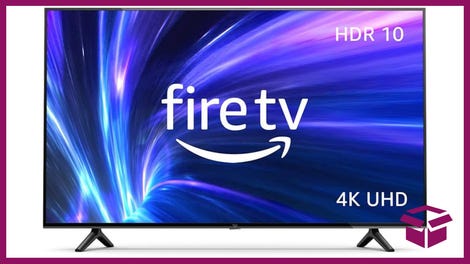 42% Off
Amazon Fire TV 50" 4K Smart TV
Durant's clarification doesn't really address the core issue, or at least not the one I raised when I wrote about this yesterday. Specifically, nobody has argued (at least that I've seen or read) that Durant hates the media. He didn't respond this morning to something people are actually arguing. What I and others criticized was his blaming a nebulous and non-existent "the media" instead of expressly taking issue with Michael Wilbon's (very fair) comments about NBA contenders that was the jumping off point for his broadside.
Anyway, this topic will surely be revisited again. Whether it's the Thunder's notoriously strict media access policies, Russell Westbrook's obvious disdain for his mandatory media obligations, or Kevin Durant's increasing combativeness, the Thunder always seem to present interesting case studies of the sports media industrial complex.
Photo via AP
---
E-mail: kevin.draper@deadspin.com | PGP key + fingerprint | DM: @kevinmdraper