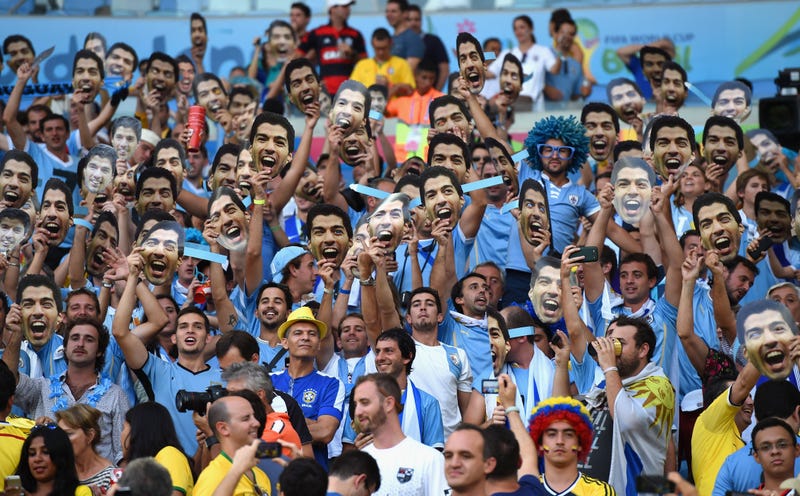 Had you heard of K.F. Hajvalia out of Kosovo? Nah? Well, now you have. The Kosovan Superleague club offered Luis Suárez a contract to play for peanuts during the four-month, worldwide ban imposed by FIFA for biting Italy's Giorgio Chiellini. Kosovo, while part of the world, obviously, isn't fully recognized by FIFA yet and therefore clubs like Hajvalia are not subject to its regulations.
Hajvalia are willing to pay Liverpool £25,000 and give Suarez a salary of £1200 per month if he accepts the offer of playing in the tiny Balkan state.

"This is the maximum we can offer," [club director Xhavit] Pacolli said."We offered £25,000 and a salary of £1200 for each month.

"This might sound ridiculous to him, but that is all we can do.

"If he is willing to come and play for us, he is welcome. As we are not part of Fifa, it would be ideal for him."
It's ideal for everyone! Suárez keeps himself sharp and in shape while getting some cash and Hajvalia get some free (or incredibly cheap, relatively speaking) press. FIFA's probably a little pissed, though.
So, like we said: ideal for everyone.
Photo Credit: Getty Images
Luis Suarez offered football asylum by Kosovan Superleague outfit Hajvalia [Telegraph]