Because it's hilarious and wonderful, here is bonafide NBA weirdo Lance Stephenson zipping a sweet pass inside and also seeming to get stung in the face by a bee, at the same time:
That was Monday night, in what wound up being a Pacers win over the Milwaukee Bucks. You will notice, the sweet dish was not a sweet dime, which steals quite a lot of the juice from Lance's theatrics. But that's alright—here, from earlier in that game, is Lance enjoying another of his own sweet dishes, but this time Pacers youngster T.J. Leaf drops in the bucket, stamping Lance's contribution into the box score and redeeming his galloping celebration:
Stephenson is a delightful free spirit, in something like the Michael Beasley mold: a lot of what he does out there is reckless, and irresponsible, and large chunks of his game only work (when they work, and to the extent that they work) because they work. He likes tough shots, and sizzling dribble sequences, and no-look dimes, and he's willing to reroute his team's offensive plans in order to keep himself entertained. Cutting-edge NBA basketball may look freewheeling and expressive, but in fact it is rooted in a level of moment-to-moment discipline that makes the gnarly basketball of the late Jordan era look like a damn rave by comparison. But lately good things tend to happen when Lance Stephenson is on the floor, even if his notion of on-court discipline is to not launch into an elaborate breakdancing sequence after making a layup.
Lance's three-year post-Indiana waywardness is probably another measure of how quickly the NBA's brand of basketball has shifted over the last five years: the league all but exiled all but the very best isolation ball-handlers in the league, and has even less use than ever before for non-centers who can't reliably shoot from the perimeter. Lance bounced around to five teams in three seasons after leaving Indiana, but his low efficiency as an offensive player makes him a tricky fit, and it would have surprised absolutely no one (except perhaps Lance himself) if he'd wound up in, like, China.
G/O Media may get a commission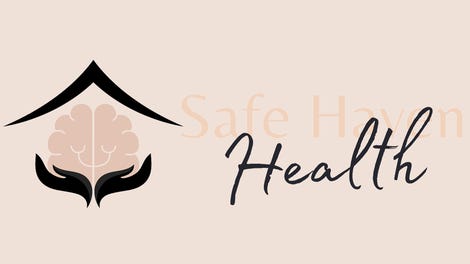 Addiction counseling
Safe Haven Health
It never came to that. He rejoined the Pacers towards the end of last season, on a relatively cheap three-year contract, and, for whatever reason, the climate in Indiana suits him. Lance has had an encouraging rebirth, as a rotation guy who spends possessions trying to force the action, again, on a team that might otherwise suffer from a lack of playmaking creativity. That's a real thing: against a remotely disciplined defense, teams that don't have players who are willing to attack and create havoc are dead (just ask Washington's bench for each of the last million billion seasons). Lance, for all his galaxy-brain zaniness, has the quickness, strength, skill-set, and confidence to just do things, and this season the balance of those things tilts in his team's favor. The Pacers can surround him with capable shooters, spreading out opposing defenses in a way he can exploit, and the team plays an up-tempo style that suits his playground instincts. This development is a win for basketball fans everywhere, unless those fans happen to be LeBron James.
Here's what I mean: Last night, against the Cavs, Lance had a really nice game, scoring 16 points on 11 shots, to go along with 11 rebounds and four assists, in an important Pacers comeback win. But we are not here for raw Lance stats. No. We are here for Lance being a delightful weirdo, and Lance did not disappoint, because he is incapable of disappointing in this way. In the fourth quarter, after knocking down a confidence three to put the Pacers up a point, Lance did what he does perhaps better than any player in the world: he got under LeBron James's skin:
Stephenson oozed up next to LeBron on a side-out and seemed to poke him in the chest or side; LeBron reacted to the touch by shoving Lance away with his forearm. Lance, because he was trying to draw a response, was ready to exaggerate the contact, and did, and the ensuing huddle of referees produced a technical foul on LeBron.
It wasn't exactly the turning point, but LeBron made some bad errors down the stretch of this game, including missing a couple ill-advised pull-up jumpers from deep, and turning the ball over by stepping out of bounds inside the final minute. If you are say, Gregg Doyel, you will remember this as LeBron coming unglued because Lance upset his qi. Probably that oversells what happened, but the fact is it gained the Pacers a point, and the story of the game cannot be told without it. Afterwards, LeBron criticized Lance for all the constant little shit he does during their match-ups:
Lance Stephenson is a little dirty. He also rules. He celebrates everything, and views every moment on the court as an opportunity to do something fun and/or devious, and I could not be happier that he is kicking butt once again, on a solid team, as a rotation player. Enjoy the highlights: